HAS COVID-19 POSTPONED YOUR WEDDING? GETTING MARRIED IS STILL POSSIBLE
We understand many couples have had to face the heartbreaking reality of postponing their weddings. If getting married is your priority, we are here to help!
The Elegant Events Planning & Design team has helped many couples reimagine their wedding day after the unexpected results of Covid-19. We have customized special collections for Philadelphia couples who want to elope or have an intimate micro-wedding (up to 25 attendees*). We've partnered with some of our favorite Philadelphia venues, photographers, entertainers and floral designers to create an intimate, stress-free, all-inclusive micro-wedding experience.
*We are following current guidance and restrictions to ensure the health and safety of you and your guests are a top priority. Don't plan alone, let us help!
Video Credit: Serendipity Cinematography
ALL-INCLUSIVE PHILADELPHIA INTIMATE WEDDING COLLECTIONS INCLUDE …
Our Deluxe Micro-Wedding Collection is ideal for wedding celebrations lasting up to 2 hours. It includes qualified micro-wedding Philadelphia venue, photography, entertainment, and a floral designer who'll provide personal flowers and wedding decor.
Our Premium Micro-Wedding Collection is perfect for wedding celebrations lasting up to 5 hours. It includes qualified micro-wedding Philadelphia venue, photography, entertainment, and a floral designer who'll provide personal flowers, ceremony and reception decor.
Many of the participating vendors don't offer minimum packages as low as this inclusive intimate wedding bundle! By working together as a team, under our leadership and management, we can collectively save you money while providing you an exceptional wedding experience.
PLANNING SERVICES
Enjoy personalized consultation appointments with our Award-Winning Planners who will put together a customized team of preferred wedding vendors and qualified micro-wedding venues to help get you married. Elegant Events Planning & Design will be with you from start to finish; managing vendor communication, day-of setup, & breakdown!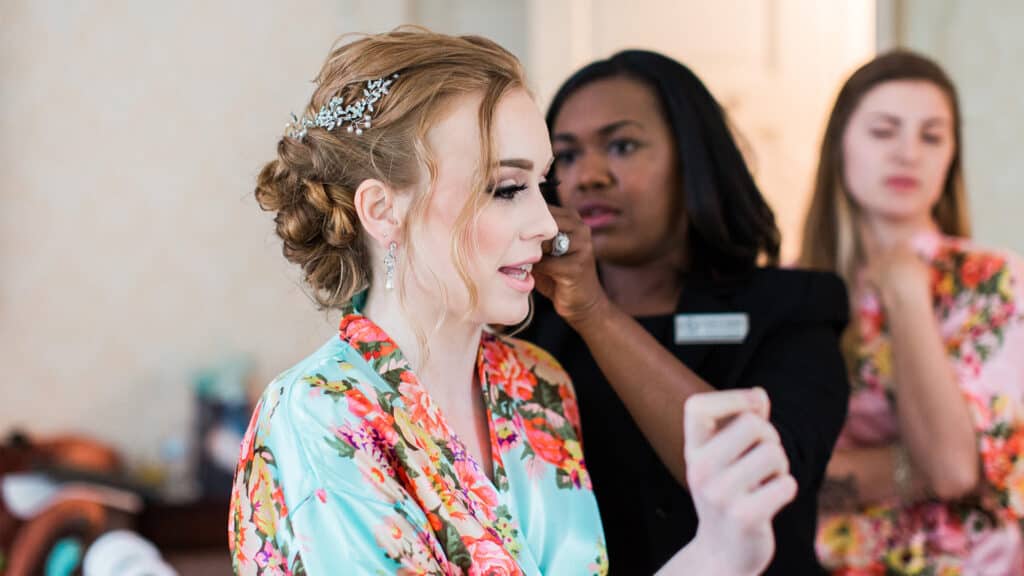 PHILADELPHIA VENUE
Get married at one of our qualified micro-wedding Philadelphia venues. With a plethora of options, you may choose from venues offering a span of options from ceremony only to ceremony, cocktail hour and dinner reception celebrations.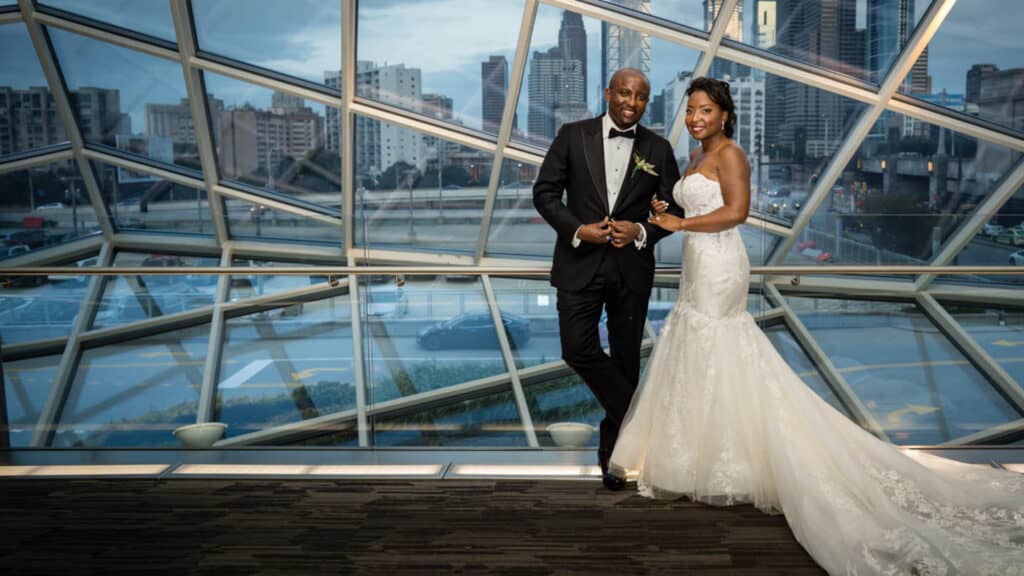 PHOTOGRAPHY
Delight in having your day filmed by a professional photographer offering specified hours of coverage. Collections include one photographer and an online gallery of details, portraits, ceremony and family photos.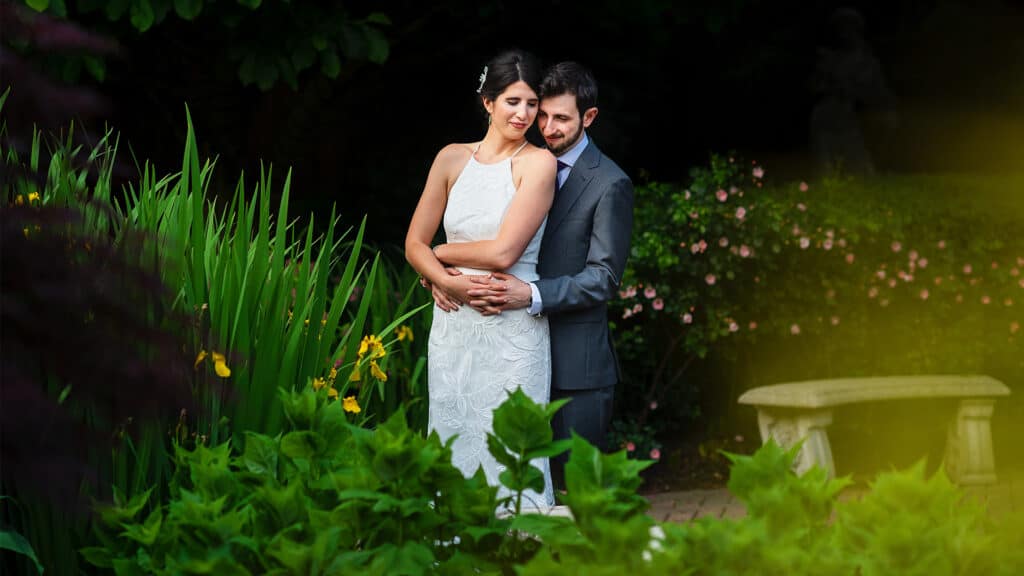 FLORAL DESIGN
One of our favorite Philadelphia floral designers who will create two seasonal, personal floral pieces for you and your love and wedding decor to enhance the look of your wedding day.  Best part is it's already included in our Deluxe and Premium Micro-Wedding Collections!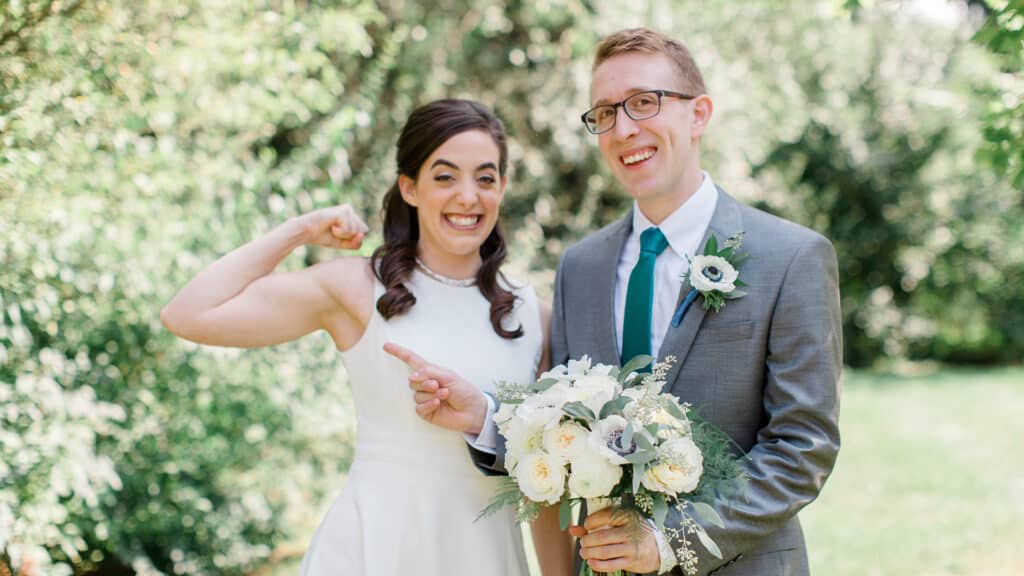 ENTERTAINMENT
Our hand-selected Djs will provide set-up for your ceremony and reception, cordless mics and stands, along with additional emcee services and lighting effects when needed.  What's a celebration without the soundtrack of your love story?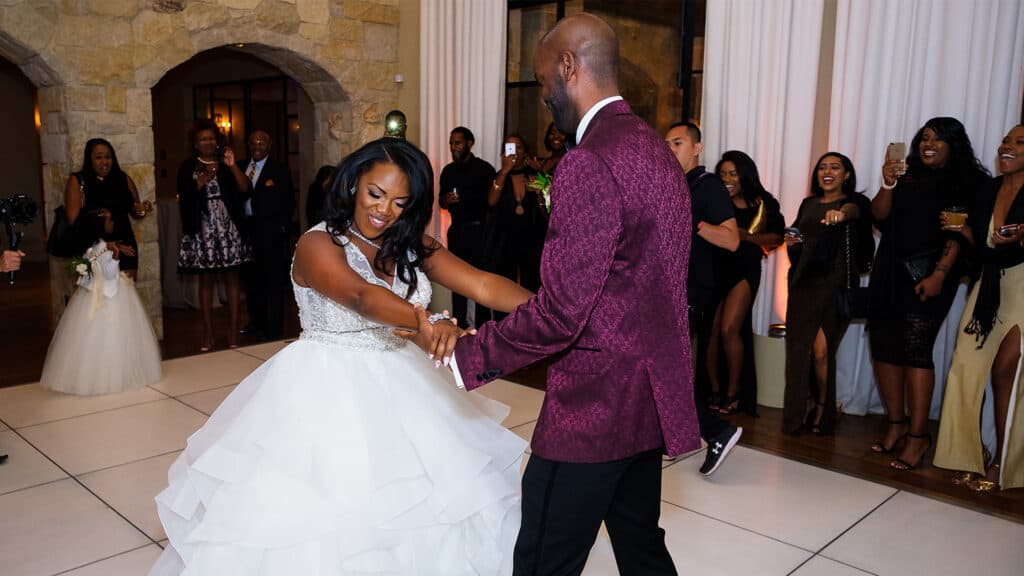 FREQUENTLY ASKED QUESTIONS
Q:

How many guests can attend my intimate wedding?
A: Current public health orders and gathering restrictions in the state of PA allow for no more than 25 persons for indoor events and no more than 250 persons for outdoor events - both INCLUDING STAFF
Q:

Can we have this micro-wedding package in my backyard rather than at a venue?
A: Yes, reach out and let's chat about your preferred location.
Q:

Can we get a refund if we need to cancel?
A: COVID-19 is our unfortunate new reality. We will plan your Philadelphia elopement with the understanding that at any time and without notice, our governor, public health officials, and/or mayor may decide to temporarily restrict gatherings or modify the stay at home order. If your micro-wedding ceremony must be postponed due to state or local restrictions, CDC recommendations, or Public Health guidelines, we will help you reschedule to another future date.
Q:

What is the average cost of a Deluxe Micro-Wedding Collection typically cost (20 GUESTS)?
A: $5,500*. This investment typically includes 2-hours at a Philadelphia venue, planning services, photography, floral services, and entertainment. *Exact pricing will vary depending on the venue and your event specifics.