Back in mid-2019, our Elegant Events team had no idea that Pantone's wedding color of the year, Classic Blue, would apply more to people's pajamas working from home than weddings.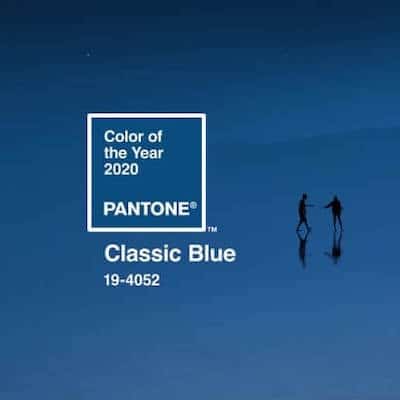 Or, that the forecasted trend toward Micro Weddings would be so spot-on. And, one of the only ways for couples to get married in 2020.
Not A Courthouse Wedding
Micro Wedding is not a term that applies to a couple running away to a Vegas wedding chapel, or a simple courthouse wedding. It's much, much more than just the two of you, and signing a marriage license.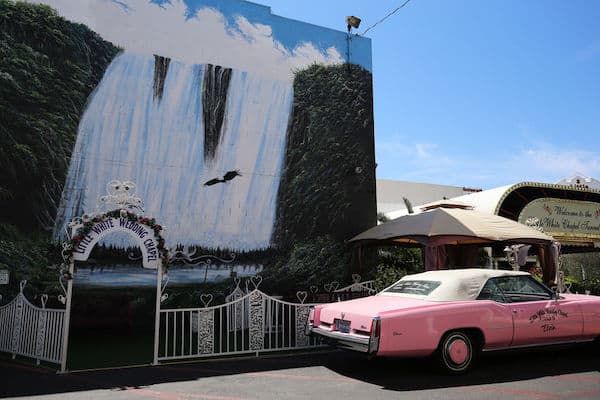 By definition, a Micro Wedding is a smaller version of the larger, traditional weddings most people know. It might be smaller in size, but it's not short on luxurious, personalized details and pampering your wedding guests.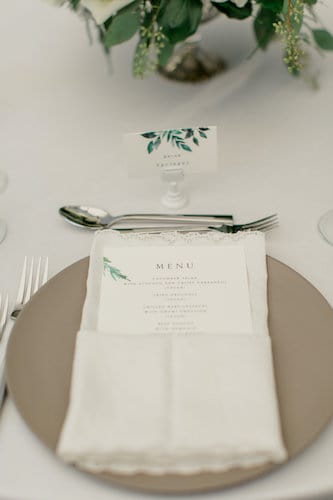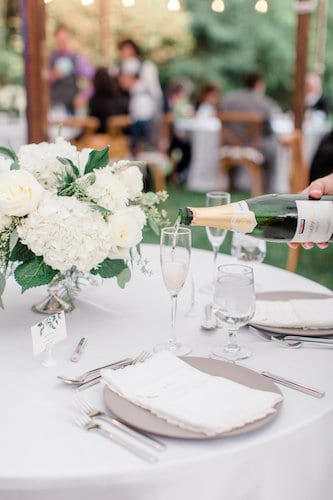 Under Fifty
When we were first looking at Micro Weddings as an up and coming trend in the wedding industry, they were defined as fewer than fifty wedding guests.
Unfortunately, with CDC Guidelines and differing mandates on gatherings in Pennsylvania, New Jersey, and Delaware, they are often much more intimate than that.
In working with couples who are moving forward with their weddings, we are constantly monitoring the local regulations and communicating with their wedding venue.
Option Number One
There are as many options to Micro Weddings as couples are getting married. Like Aspen and John, we have seen couples who chose to keep their original wedding date but host an intimate wedding for eighteen.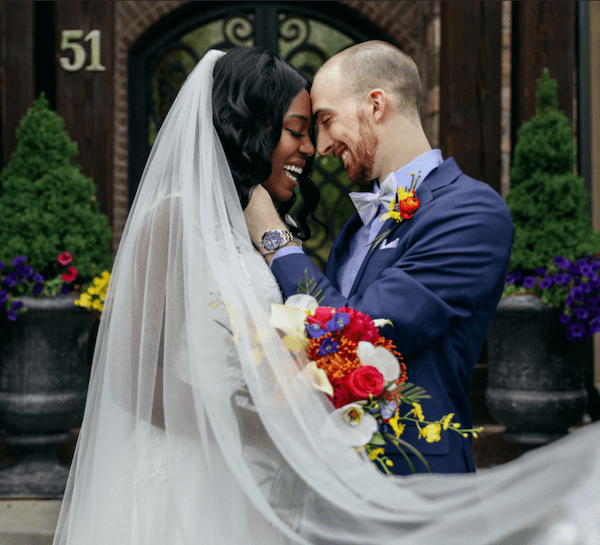 This included a private ceremony in her parents' living room and an intimate dinner to follow.
They included their families and wedding party and their officiant online, a fresh floral and fabric wedding structure, photographer, champagne toast, and great food. They also chose to live stream their wedding ceremony for all of their initial guests.
The newlyweds are still planning a full wedding reception here in Philadelphia, which will actually be a celebration of their first wedding anniversary.
More Than One Way
Many couples, even before COVID-19 restrictions, decided that bigger isn't always better.
They decided that taking their entire wedding budget and dividing it up in fewer ways. It allows them to have those luxurious touches they wanted. For many, it's simple math. A wedding reception for fewer than fifty people instead of one hundred and fifty lets them spend on incredible personal touches.
For some couples, that could be splurging on luxurious linens or centerpieces for that Instagram worthy wedding reception. For foodies, it might be a multicourse gourmet dinner and wine pairing with vintage china. Others might decide that going small allows them to add special touches like a Bourbon and Cigar Lounge, food trucks filled with dessert treats or ice cream, or even some over-the-top interactive entertainment.
Your Day Your Way
It's your day, and you choose how you want to invest your budget and what makes you smile.
Our Elegant Events team would love to talk to you about your wish list for your wedding. And, how a Micro Wedding can help you multiply the beautiful, personal touches that make your wedding day a reflection of you.