October 26th, 2017
Isabel and Sol were married on March 26th, 2017 at the German Society of Pennsylvania. The ceremony took place in the stunning Joseph Horner Library where guests sat on antique wooden chairs surrounded by beautiful historical bookcases.
Isabel and Sol come from two different backgrounds, so of course, they included both of their cultural traditions. A couple of unique cultural traditions they included in their ceremony included:
The Ketubah (a type of marriage contract) is signed by the couple, the witnesses, and the rabbi to confirm their marriage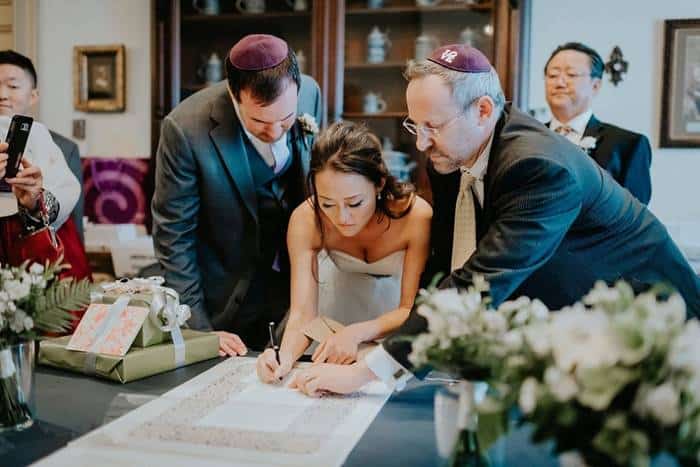 Bridesmaids walked down the aisle with Chinese fans and masquerade masks.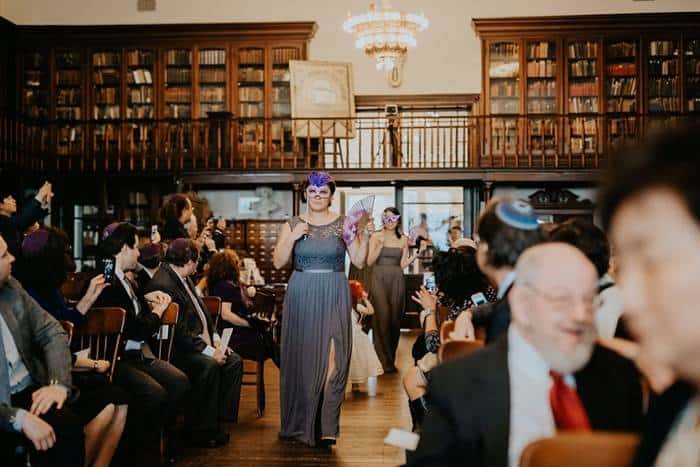 Groomsmen walked down the aisle with ribbon twirlers.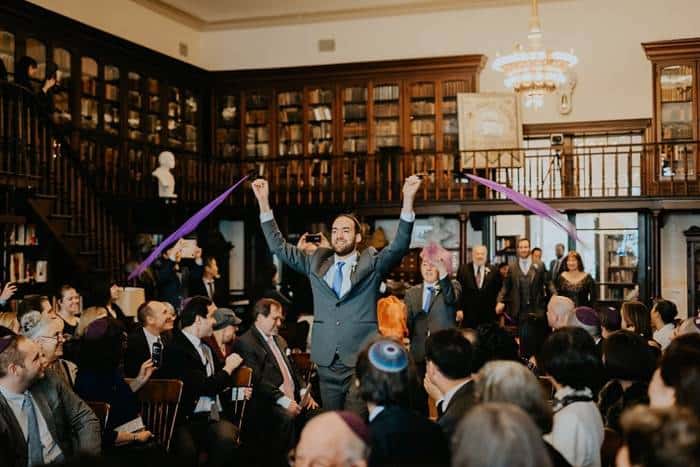 The couple exchanges their vows underneath the Chuppah, which is held up by family to show their love and support for the marriage.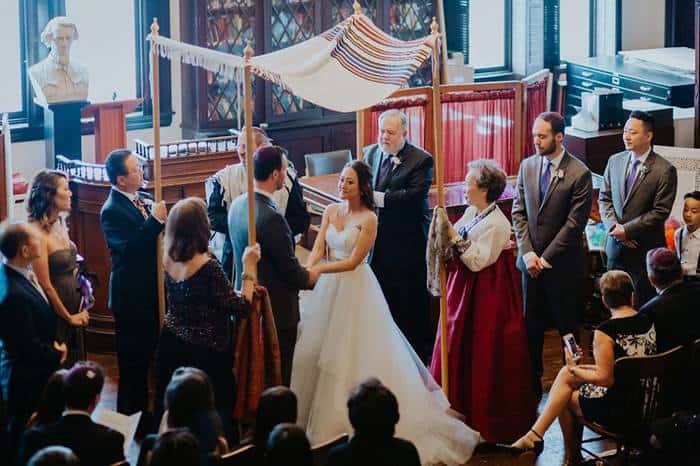 The reception was then held in The Barthelmes Auditorium at the German Society of Pennsylvania. This historical room had four beautiful chandeliers, a stage and a 13 foot wet bar near the main entrance. The decor in their room consisted of long rectangle tables with floor length ivory linens and beautiful greenery centerpieces with touches of white floral. Each table also had white cards with gold tin foil writing as their table numbers.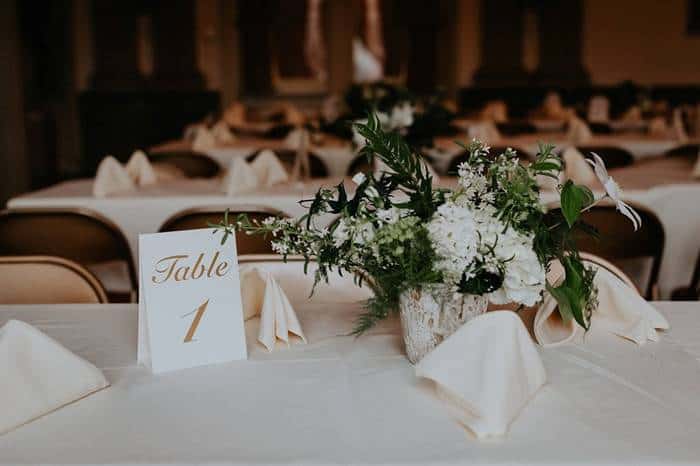 A couple of highlights from Isabel and Sol's wedding were:
The Hora tradition where the bride and groom are lifted up in chairs, as guests celebrate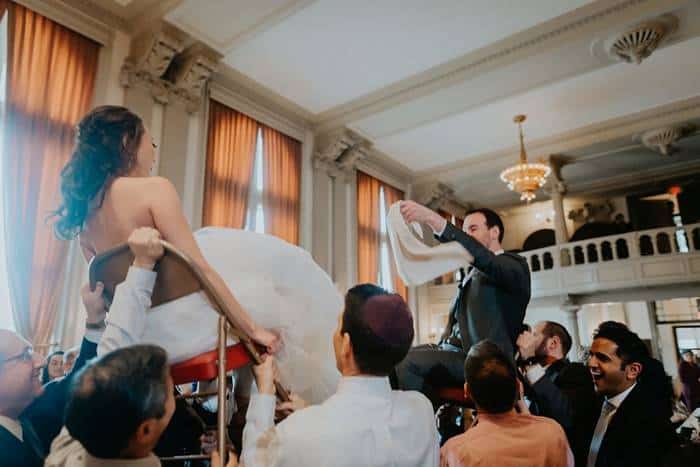 The tender speeches from the bridal party and parents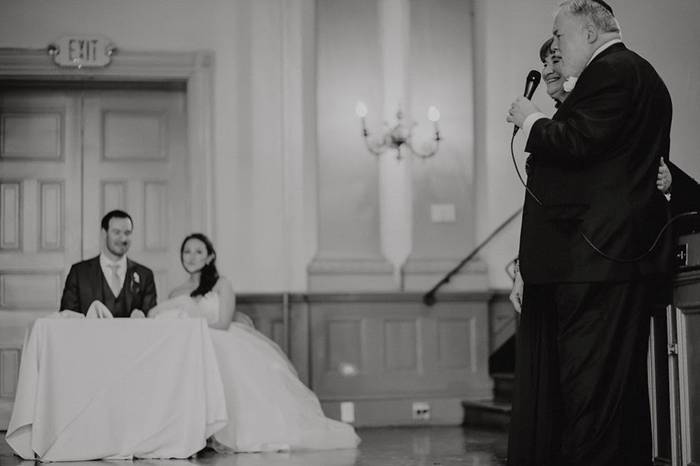 The incredible live band that kept the party going all night