Destination Wedding, Honeymoon & Travel
Let's Plan The Travel of Your Dreams
Whether you're looking to plan a destination wedding, honeymoon or an exceptional vacation, the certified travel experts and destination wedding planners at Elegant Events are delighted to help! Our insightful and accommodating team will guide you in planning the travel of your dreams!
A destination wedding is a great way to "Tie the Knot" while creating a memorable and unique experience for you and your guests. Host your ceremony in a picturesque location such as an over-the-water wedding chapel, beach front gazebo, white sand beach, in a garden surrounded by flowers or many other locations. We help make the event stress-free by assigning you a wedding coordinator that works directly with you and your guests. When it comes to destination weddings, our team will help you design an elegant and unparalleled celebration with all the perks and without the stress. Experience an unprecedented level of perfection!
Book Your Destination Wedding or Travel With Elegant Events Today!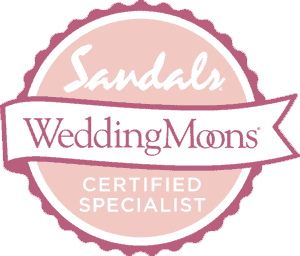 Featured Destination Weddings
Our destination wedding planners are based in Philadelphia, PA and Newark, Delaware. We're happy to work closely with you to plan your destination wedding anywhere, including the Caribbean, Europe, Greece, and Italy. As Sandals wedding planners and honeymoon planners, we can also plan your Sandals wedding or honeymoon.
Contact us today to find out more about our services!