October 12th, 2017
One thing we love to do is give credit to the amazing vendors we are able to work with over time. Today, we want to focus on the stunning Kimmel Center of Performing Arts in Philadelphia, PA. This venue was great to work with and it was absolutely breathtaking. You can spot the Kimmel Center a mile away, with it's beautiful tall, glass windows and its unique shape.
The Kimmel Center of Performing arts began in 1996 when the Philadelphia Orchestra and Mayor Edward G. Rendell decided to build a new home for themselves and for some of Philadelphia's best performing arts companies. The Kimmel Center is available to hosts weddings, dance performances, concerts, corporate events, birthdays, anniversaries and of course the beautiful Philadelphia Orchestra.
Throughout the venue there are four different rooms you can choose from for specifically your wedding: Dorrance H Hamilton Garden, Academy of Music Ballroom, Perelman Theater and The Plaza.
The Hamilton Rooftop Garden: This beautiful oasis overlooks the Avenue of the Arts. It is perfect for intimate weddings and provides stunning views through the glass rooftop. This venue can accommodate up to 200 guests.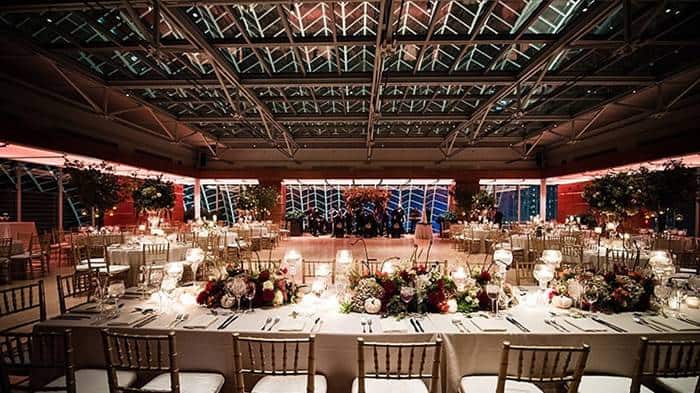 Academy of Music Ballroom: A traditional elegance of a room with beautiful chandeliers and gold trim walls, giving it a breathtaking historic setting. This venue seats 150 guests.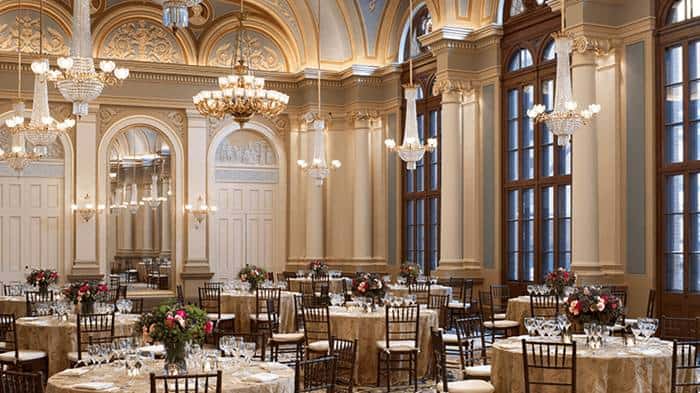 Perelman Theater: This room provides a stunning theater backdrop for your wedding, providing a spectacular and unique touch to your wedding. This venue seats 250 guests.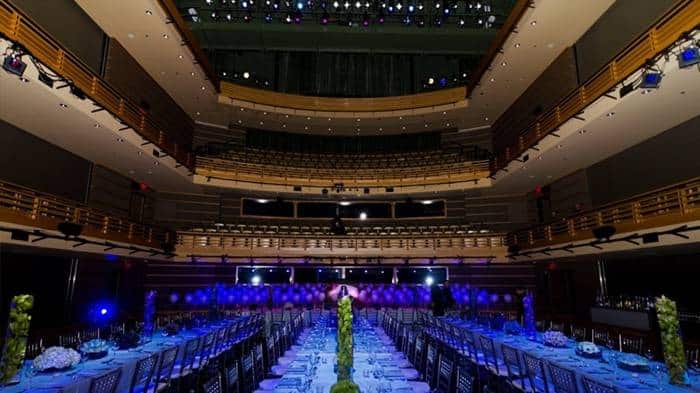 Commonwealth Plaza: This venue is in the center of the Kimmel Center. It has 150-foot vaulted glass roof, creating a sophisticated backdrop for up to 750 guests.