Our Elegant Events team is so excited to tell Part 1 of Aspen and John's Philadelphia wedding story. However, it's not the story we thought we'd be telling.
How It All Began
This couple's story truly crosses the county. They met in Ann Arbor, Michigan, where they were both elected to the same professional association's board. From the beginning, board members referred to them as "hubby' and "wifey' – you see they both have the same last name!
Later, they had their first date in Philadelphia, dating long-distance with Aspen in Philadelphia and John in Pittsburgh. Five years after they first met, John proposed in California at Point Vincente, south of Hollywood.
This fantastic couple started planning with our Elegant Events team in November of 2019, for their June 2020 Philadelphia wedding.
But, this is the story of their 2020 wedding at Aspen's parents' home in Utah. They kept their original wedding date!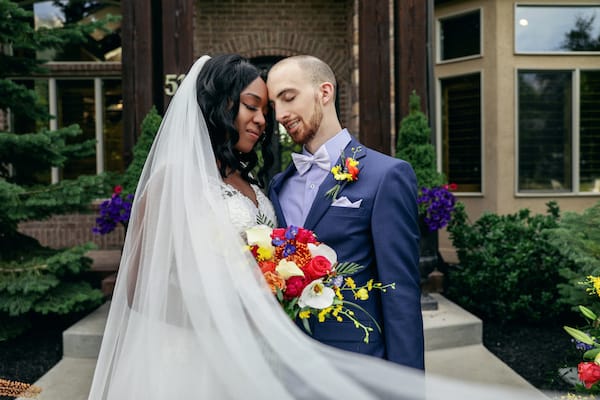 ZOOM!
Like many other couples, Aspen and John's June 2020 wedding plans ran into a slight detour called COVID-19. The health and safety of their family and friends being their first priority, the couple decided to postpone until 2021.
However, they decided to move ahead with getting married. The bride and groom surrounded by immediate family and their wedding party tied the knot, with a total of seventeen in attendance.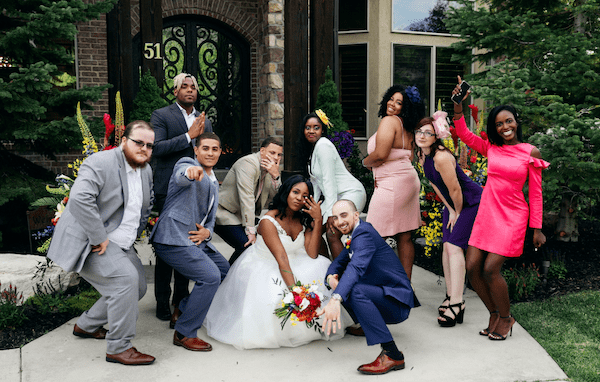 All of their wedding guests were able to participate in the big day as the ceremony, first dance, toasts and cake cutting was live-streamed on Zoom. Don't worry, they'll all get to celebrate together next year in a black-tie celebration.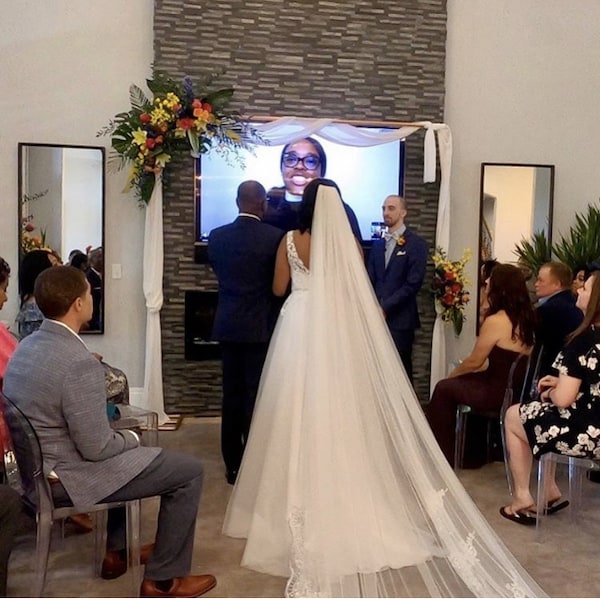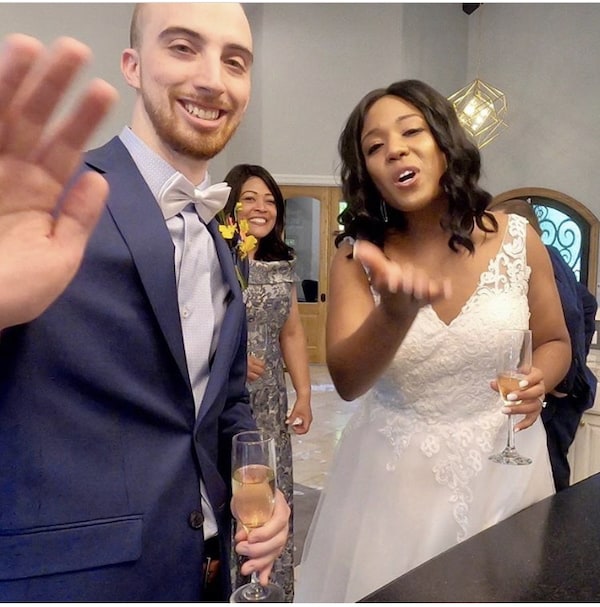 If you are still getting married this year, what is next year?
Next year will be a very robust celebration where 250 of our closest friends and family members witness us "technically" renew our vows. This will be followed by a cocktail hour and a formal reception. We are looking forward to this opportunity to bring all of our loved ones together to commemorate this moment.
We love the bride's comment to us after the wedding.
I really don't know how you do it…. planning a wedding is HARDDD!! And this was only for 17 people, I can't even imagine trying to plan for 250! You make it look so easy! We can't wait to work with you again and plan the #WalkerWeddingRemix in 2021!
Thanks, Aspen! Yes, it's hard work behind the scenes to make a wedding look effortless. Our Elegant Events team cannot wait to bring everyone the story of #WalkerWeddingRemix!