South Asian weddings and Multi-Cultural weddings are a passion of our Elegant Events wedding planning team. Beyond the unique and exciting traditions and customs, we love the amazing details and color!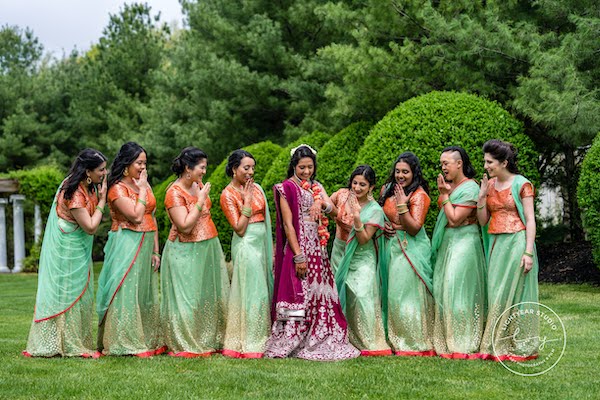 Philadelphia South Asian Weddings
Philadelphia hosts a large number of South Asian weddings. The New York City and Washington D.C. metro areas are home to two of the largest South Asian communities in the United States. Located in the center of those cities, Philadelphia attracts couples because of our lower wedding costs. And, we also have a thriving South Asian community!
The Colors of South Asian Weddings
Our Indian wedding planners in Philadelphia and South Jersey love working with South Asian couples and their families to design these auspicious occasions! Beautiful vibrant colors are everywhere in South Asian weddings. With some weddings having up to five unique and different events, you will likely see multiple color stories used across the wedding weekend.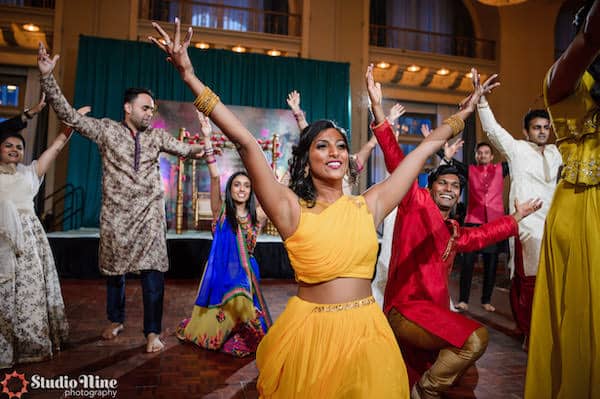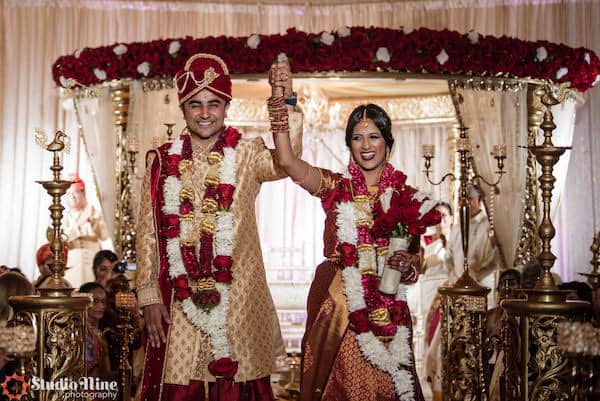 From linen to floral arrangements and wedding cakes – you will see bold, beautiful colors everywhere!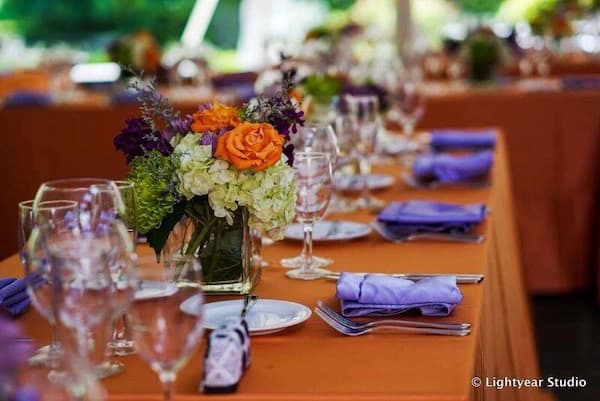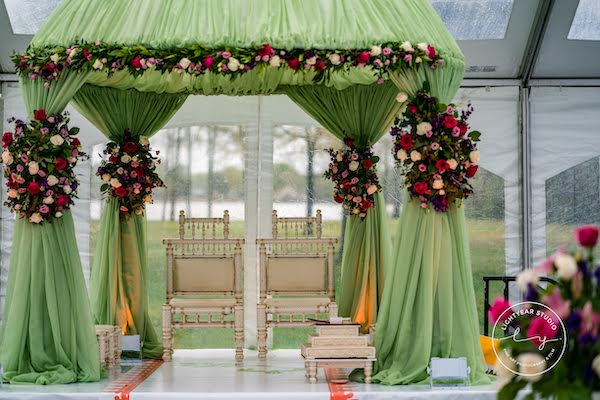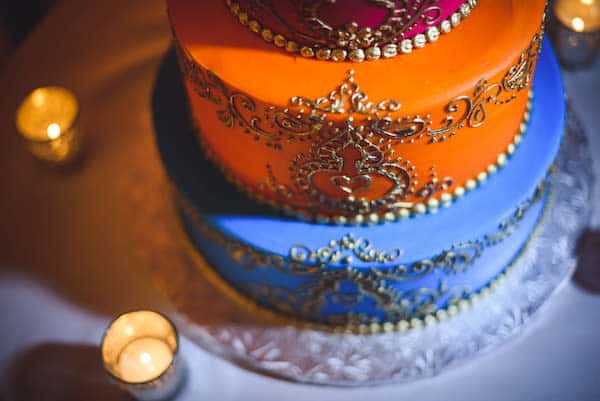 Yellow is not only a joyous and vibrant color but is considered to bring prosperity into the lives of the newlyweds. Many times, the areas surrounding the wedding ceremony are filled with yellow and gold.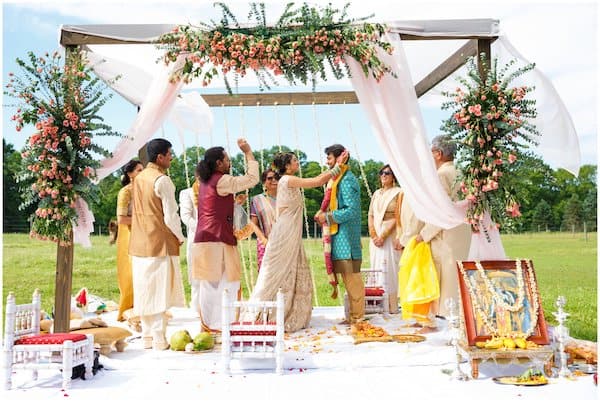 Colorful South Asian Wedding Attire
Nowhere are the brilliant colors of a South Asian wedding more noticeable than in the attire.
As a guest to an Indian wedding, you are encouraged to wear bright and colorful clothes. Vibrant blue, mint green, orange, and bright pink are good choices of colors. And the chances are that you'll be invited to multiple events, so you'll have plenty of opportunities to show your style.
One color you should avoid is red, depending on the region their family comes from, the bride may wear a shade of red. Typically, shades of red are popular colors as they represent happiness and good luck to the married couple.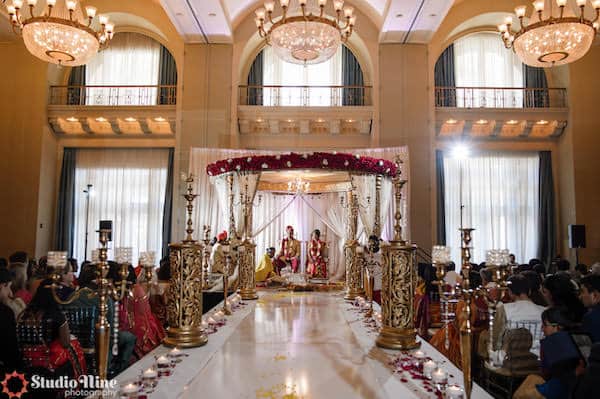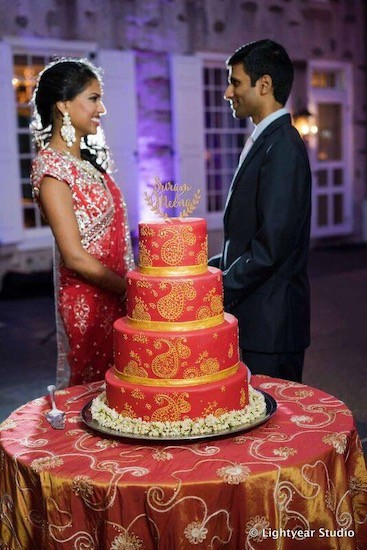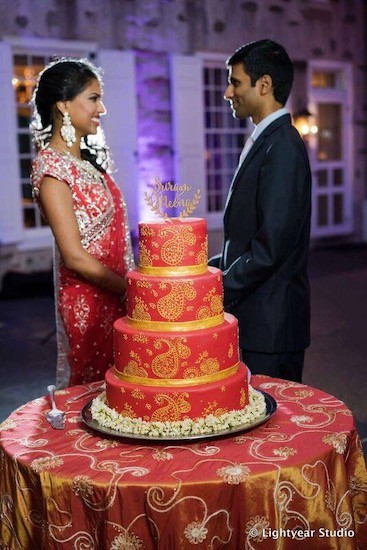 South Asian Ornamentation and Jewelry
Not only is the attire of South Asian weddings magnificent, but so are the accessories you'll find. Wedding attire is filled with intricate embroidery, shimmering gold and silver thread, sequin, and beading.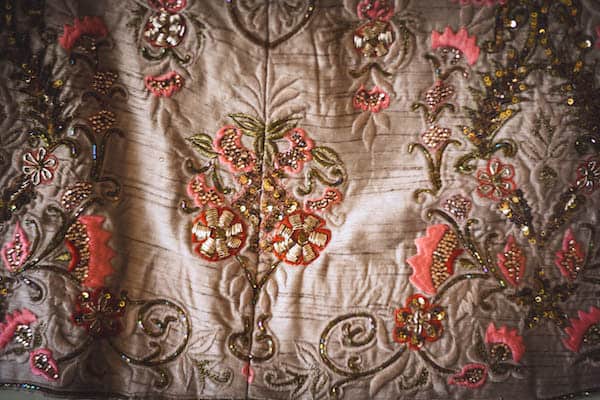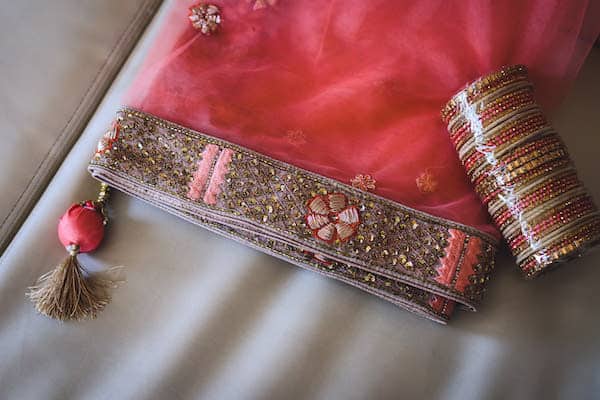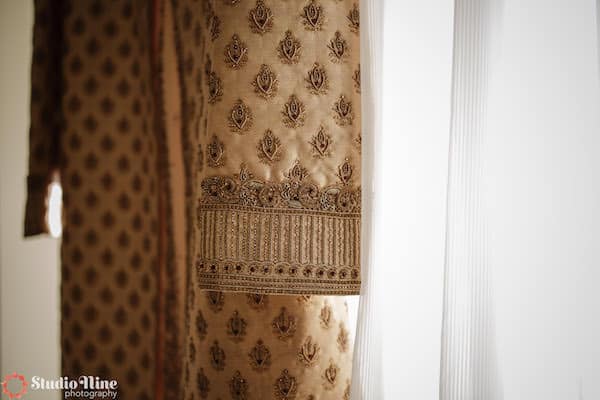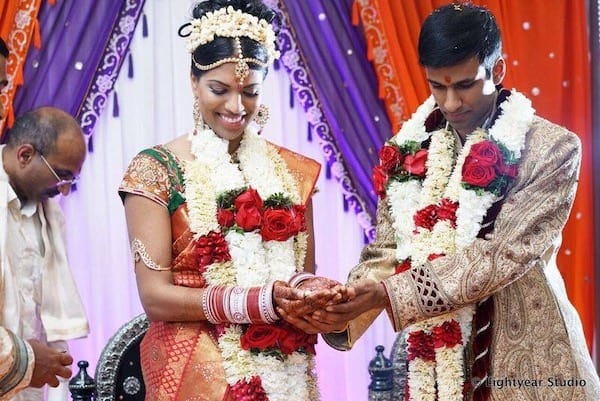 We love the beautiful jewelry and accessories combining gold and silver with precious and semiprecious stone and detailed artisan detailing.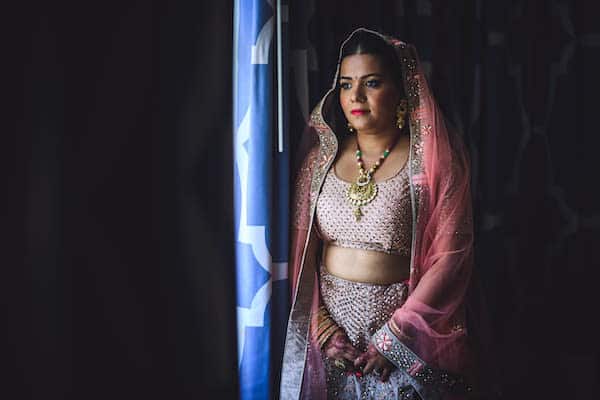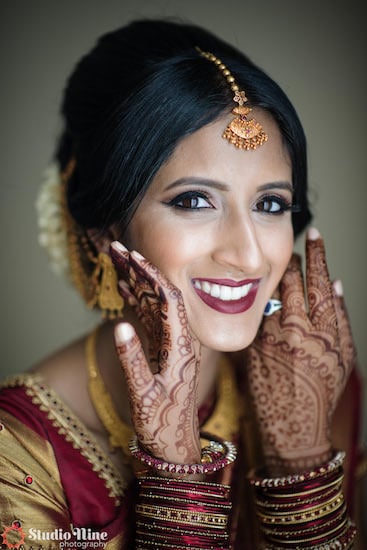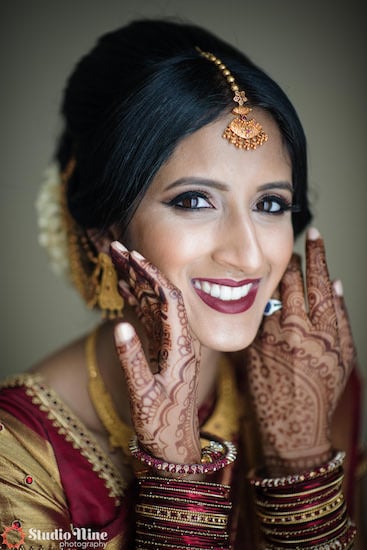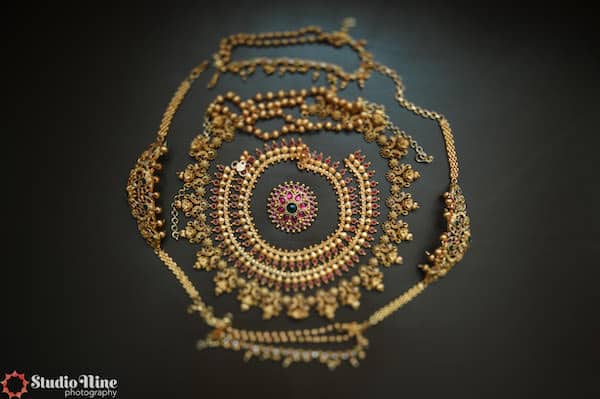 South Asian Henna Work
During the Mehndi Night, the bride's hands, arms, and feet are decorated with her bridal mehndi, known as henna. The detailing and artistry are mind-blowing – especially knowing that bride will sit for hours while it is applied.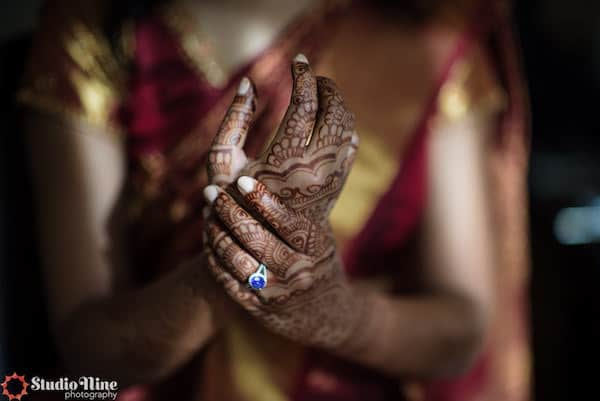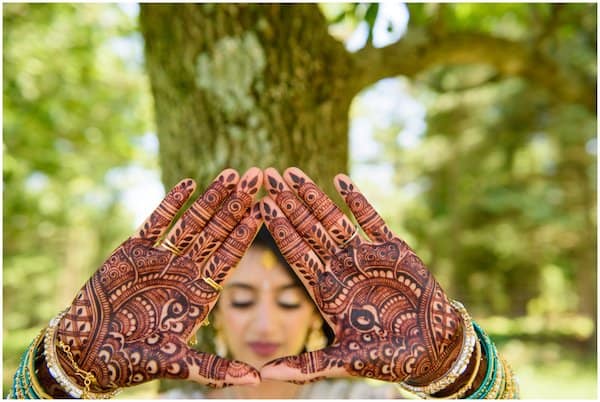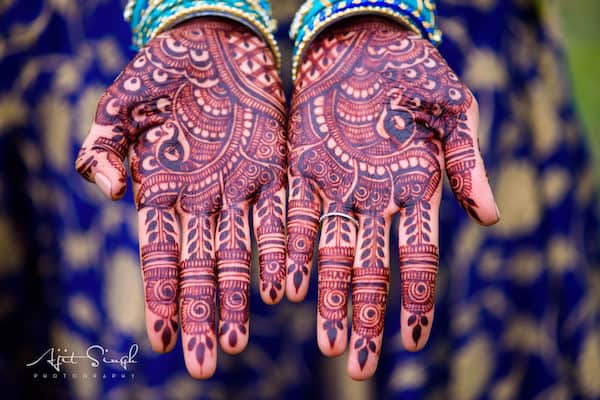 The Beauty of a Baraat
Guys are not left out of the beauty of South Asian weddings. Their clothing and accessories are as colorful as those of the bride.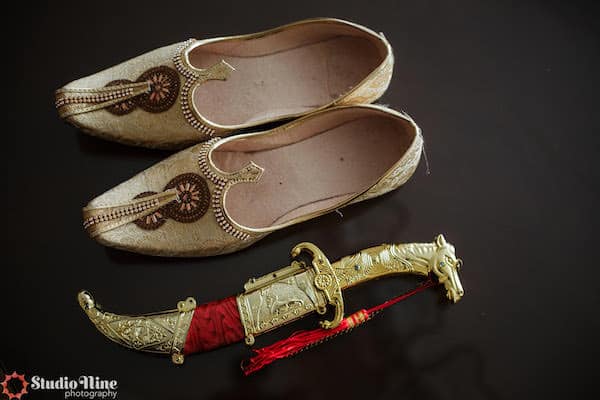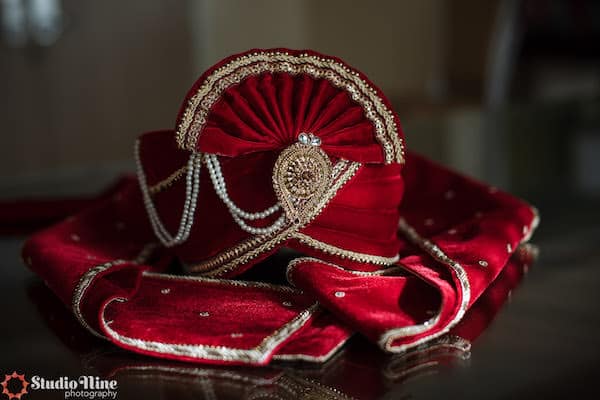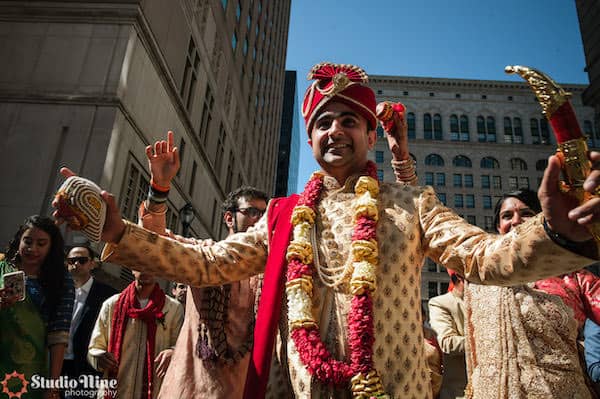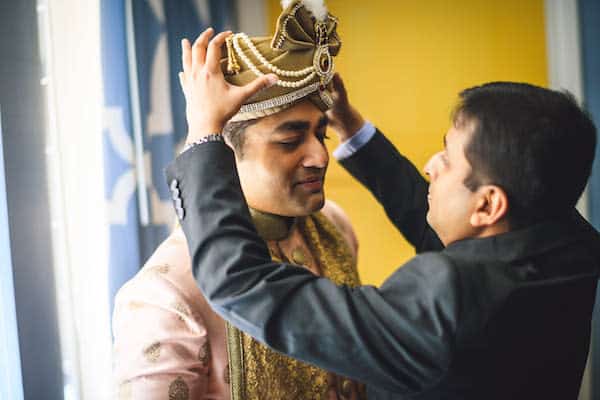 One of the most beautiful events of a South Asian wedding is the Baraat. This procession happens in Hindu and Sikh weddings where the groom is led to the marriage venue.
He will often ride on a decorated white horse or luxury car accompanied by family members, groomsmen, and friends cheering and dancing to blasting exciting music. From the groom's attire to the decorated horse, the details are beautiful and unique.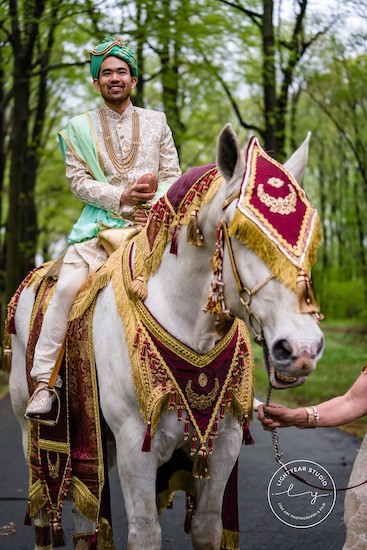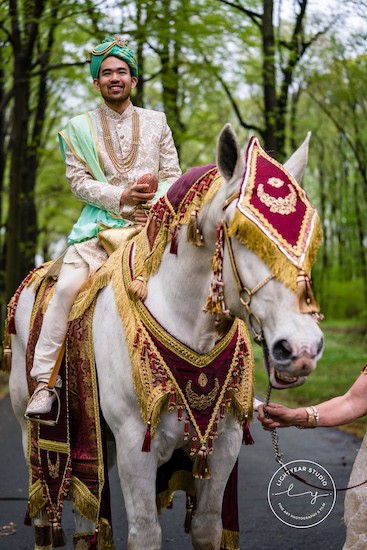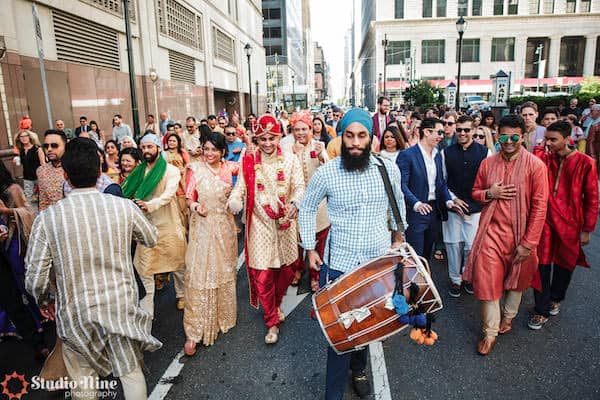 There are so many spectacular, detailed and touching parts of South Asian weddings. Each family, region, and religion have their specific traditions.
Understanding the elements of the wedding events and each custom's significance is just part of what our Elegant Events team does when working with South Asian couples on their Philadelphia wedding.
We look forward to working with you to make your auspicious day a day to remember!