Philadelphia and destination weddings might not be two things you think of together. And, while our Elegant Events team loves traveling across the country and to the Caribbean to create destination weddings – Philadelphia is a significant destination wedding city!
There are typically several major reasons why recently engaged couples choose the Philadelphia area for their destination wedding.
There's No Place Like Home For A Destination Wedding
One of the biggest reasons for a Philadelphia destination wedding is because it's home. While it might not be home for some of the couples we meet, their parents and family may still live in the area.
Rebecca and Aaron currently call Seattle, Washington home. But, they chose a Philadelphia destination wedding. The couple opted for the bride's hometown for a garden wedding in her parent's backyard.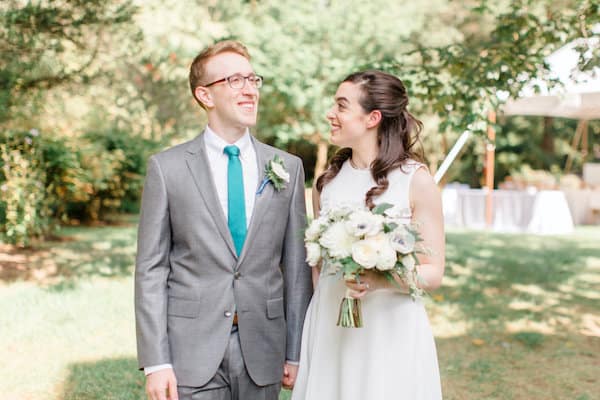 Megan and Dre worked with our Elegant Events team to plan long distance from Chicago. They planned a Memorial Day weekend wedding in the bride's hometown of Philadelphia. They also picked the cutest hashtag – #MegmorialDreWedding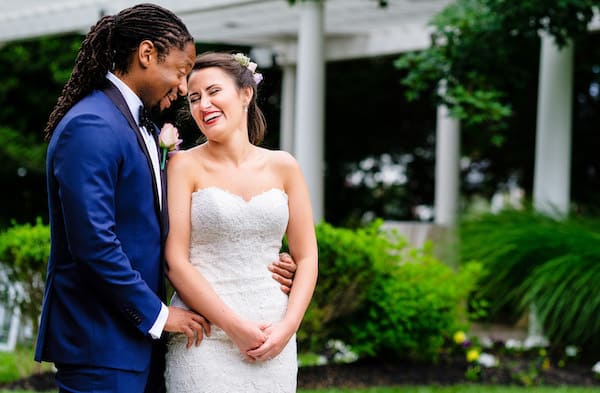 California couple Preeti and Jerry planned a multi-cultural wedding in the bride's hometown. The multi-day event utilized a historic venue north of the city, a second location on North Broad Street, and finished the weekend with a reception on Penns Landing overlooking the Delaware River.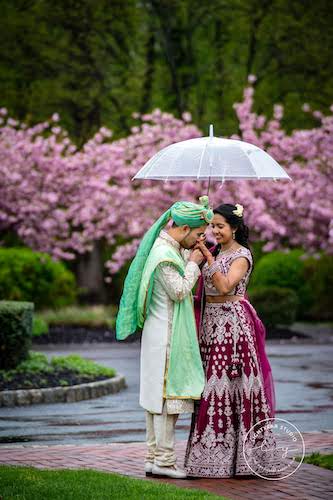 A Philadelphia Wedding Is A Smart Decision
The second reason many couples choose a Philadelphia destination wedding is that they met here attending college. From Med School to Law School and just about every college or university in between – couples are choosing to come back to Philly to get married because it's where they met!
Shakira and Raymond planned their Philadelphia destination wedding from dual locations in Maryland and Ohio! The couple met while attending Temple University, pursuing careers as medical professionals.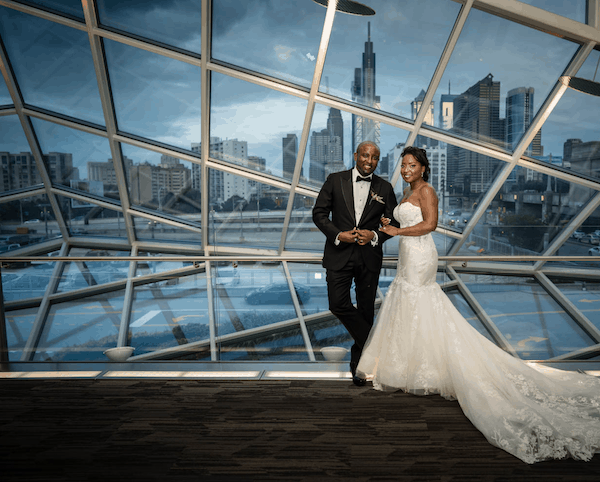 Meghana and Shan, who met online, had a long-distance relationship leading up to the wedding. Meghana was finishing school in Philly, and Shan was living in Nashville. One of our favorite details of this beautiful wedding was the bride's henna art, which shows their journey between the two cities.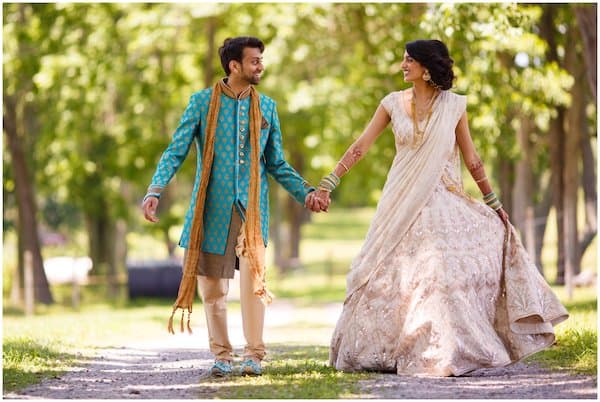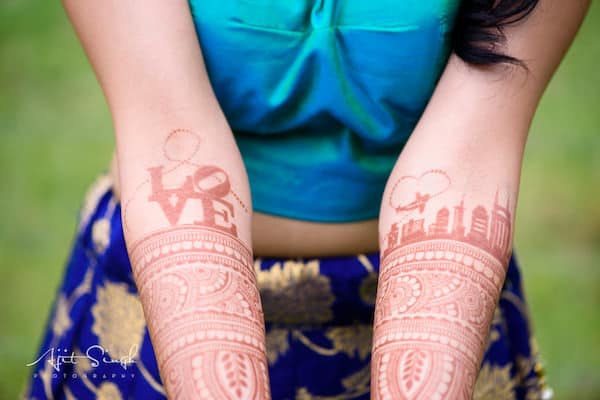 Henna representing Philadelphia and Nashville
Welcome To Philadelphia!
Additionally, couples often choose a Philadelphia destination wedding for fantastic historic locations.
What's not to love about hosting your wedding or taking your wedding portraits in the birthplace of our country? There are dozens of locations across the Philadelphia region that offer beautiful and historical backdrops for just about every wedding style.
Lastly, we find couples, especially those living in New York City and Washington, D.C., coming to Philadelphia. Many have no emotional connection to Philadelphia; they choose the city for purely practical reasons.
After doing all of their research, some realize that planning a Philadelphia wedding can be 25 percent or more affordable than in those two major cities. That can be a considerable saving!
And Philly is a nice weekend getaway and easily accessible to family and friends living in those nearby cities.
Our Elegant Events planning and design team would love to chat with you about your Philadelphia destination wedding. And how we can help you have the wedding of your dreams.