Forging relationships with Philadelphia wedding pros is always a good thing. However, when PAFA, the Pennsylvania Academy of the Fine Arts, reaches out to you to do a styled photoshoot in its Hamilton Gallery, it's exceptional.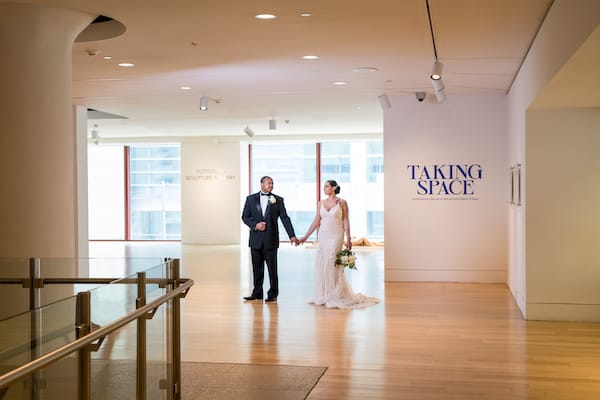 Black Owned Wedding Businesses – Being Seen, Being Valued
In 2020, our Elegant Events team was beyond honored to be seen and valued as a leading black-owned wedding designer. Both Philadelphia Weddings and Wedding Wire named us to their lists of black-owned wedding businesses shaping the industry.
In the months to follow, PAFA reached out to us to discuss a styled photoshoot. They hoped to let more black couples know that they would love to work with them and expand their circle of BIPOC wedding professionals.
Needless to say, we jumped at the opportunity!
Creating Glamorous Styled Shoots
Styled wedding photoshoots are so much fun!
As wedding planners and designers, our goal is to help bring a couple's wedding vision to life. A styled shoot allows us to work with incredible wedding pros and also to stretch our creative wings. We're able to select our color palette and incorporate new ideas and those we'd like to showcase in a design.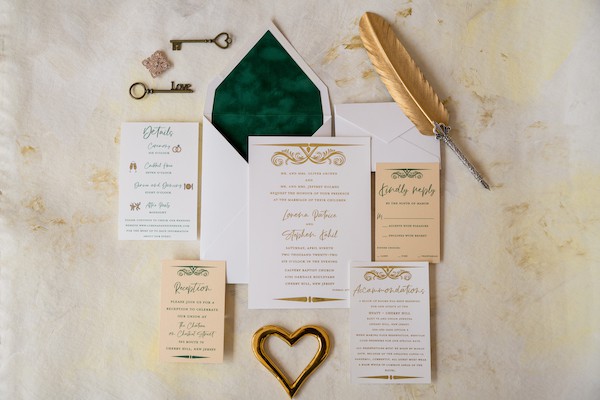 We collaborated with Elegant Events Florist to create a vision board. The modern Hamilton Building galleries lend themselves to a bit of GLAM.
We selected Hunter Green as the base for our design. It's a trending color this year, and the warm tone is becoming more 'year-round,' not just for winter weddings. We also chose to pair the rich green tone with gold. After all, gold looks stunning against the dark green hue.
With a rich color palette and unique wedding venue, it was easy to assemble a talented team who shared our vision.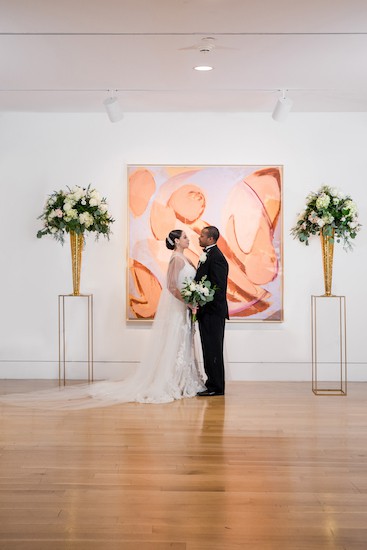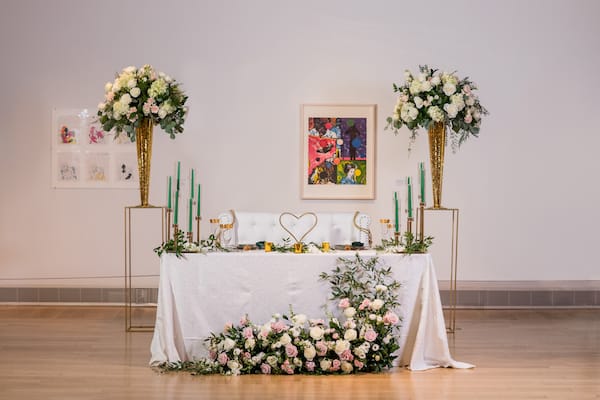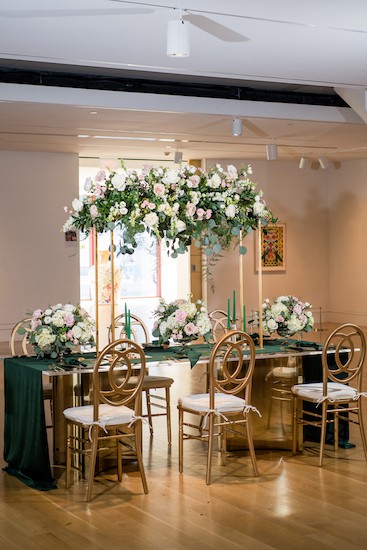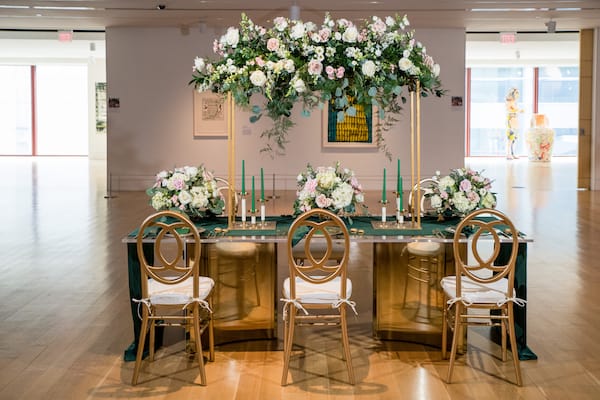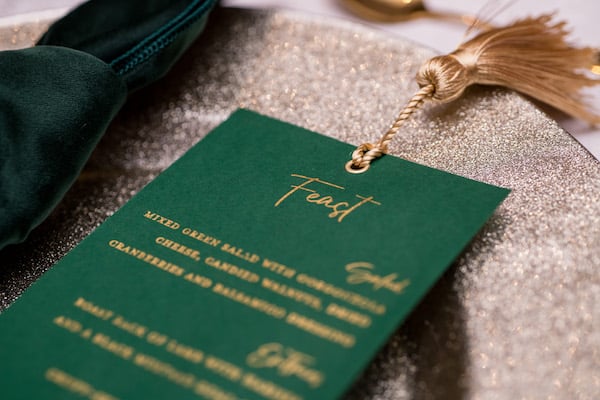 Planned to Perfection
Our Elegant Events team created a detailed timeline. Each of the wedding pros played a significant part in the process. The bridal salon secured and styled the models. Additionally, they worked hand in hand with the beauty team, who delivered flawlessly. Finally, the design team elaborated on the initial vision board, building out a ceremony vision to compliment the original reception vision.  Much like a wedding day, a detailed timeline kept everyone in sync and on schedule.
And, the rest, as they say, is history!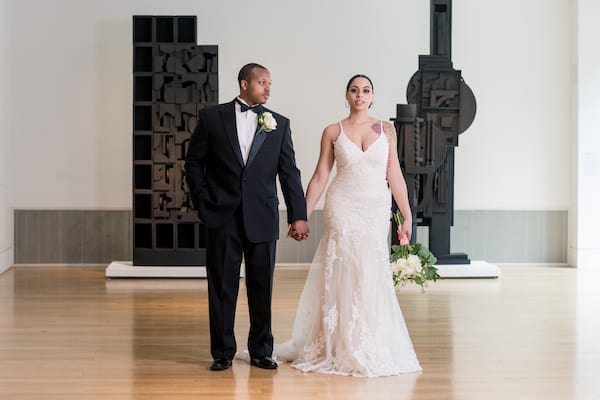 Philadelphia Wedding Pros
Thank you to our friends at PAFA and the incredible Philadelphia wedding professionals who brought this glamorous styled shoot in Hunter Green and Gold to life.
Philadelphia Wedding Venue: Pennsylvania Academy of the Fine Arts – Hamilton Building 
Décor and Design: Elegant Events Florist
Rentals: Vision Furniture
Photography: Sheronda Seawright Photography
Models: Angelica and Deandre
Hair: Lavish A Jenée Chanel Salon
Makeup: Shades of Jacen
Attire: The Dress Matters
Stationery: Sharpe Stationery & Printing