This is Corey!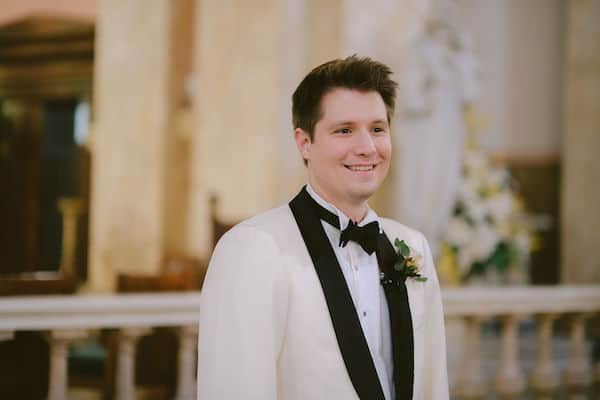 And recently, our Elegant Events Planning and Design team introduced you to Corey and his beautiful bride Stephane in our blog post about their fantastic wedding at the Please Touch Museum.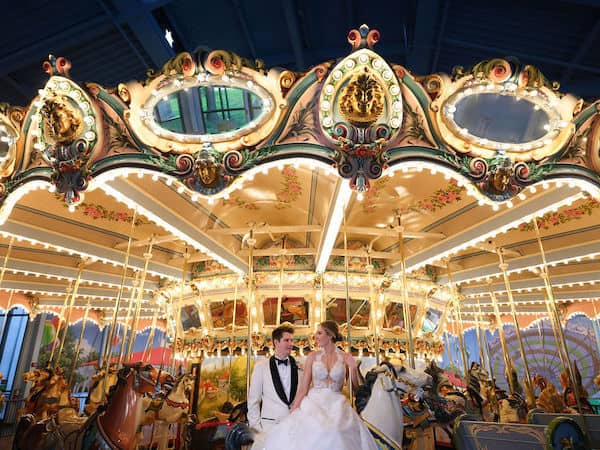 We shared a photo of Corey and this handsome bunch at the time. But, there's so much more to this group than a group of sharp-dressed men.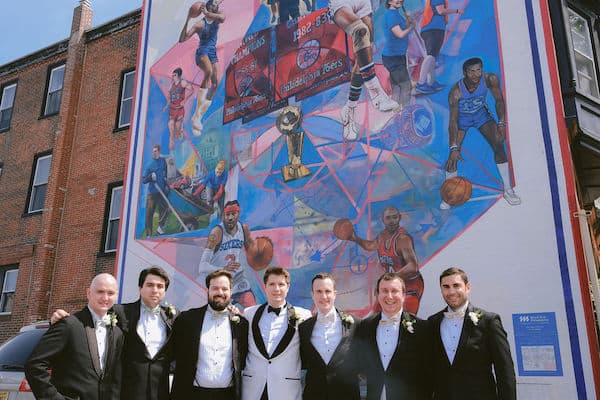 Girls Just Wanna Have Fun!
In many cases, photos of the wedding party getting ready, at least for the ladies, includes images of the wedding party in cute matching robes. We've seen them with fun props, popping Champagne corks, balloons, and all kinds of accessories.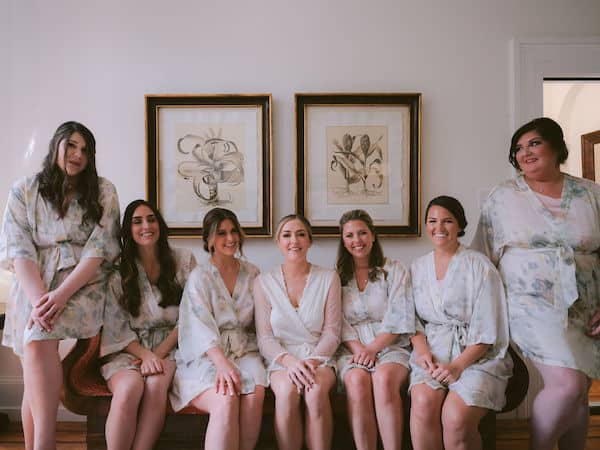 Unfortunately, with the guys, most of the photos we see are them fixing a tie, putting on cufflinks, and maybe showing off some fun matching socks.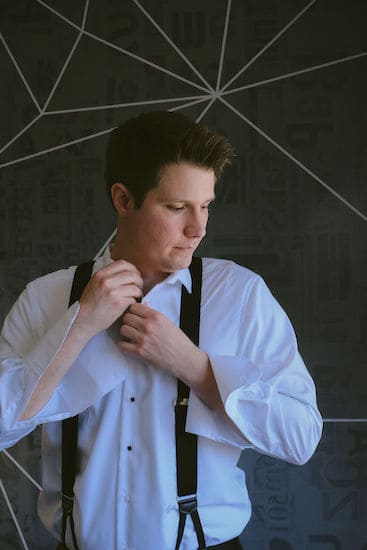 The Groom and A Spilled Bag of Skittles
Corey wanted to do something different for his pre-wedding photos. Something fun like the brides and their wedding parties often do – and who doesn't love a comfy tracksuit?
We told them that they looked like a spilled bag of Skittles! With the groom in a white tracksuit, each groomsman slipped into a different colored tracksuit and headed out of the hotel.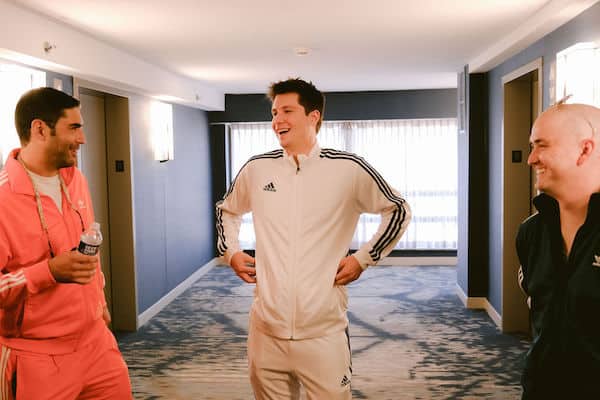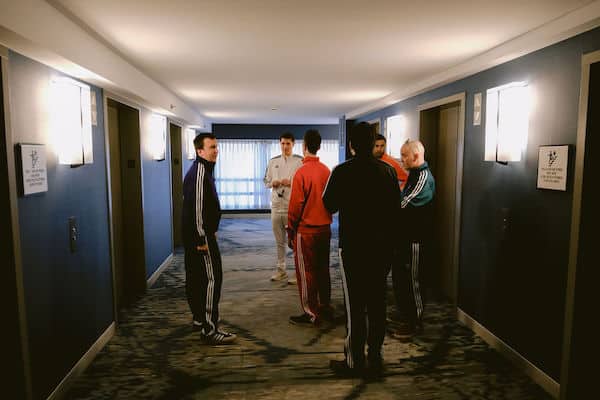 Out And About In Philadelphia
The guys hung out and posed for some random group photos. They then made their way down the block toward Logan Square. Along the way, they had a car drive by with the driver yelling "TRACKSUIT!!" – only in Philadelphia!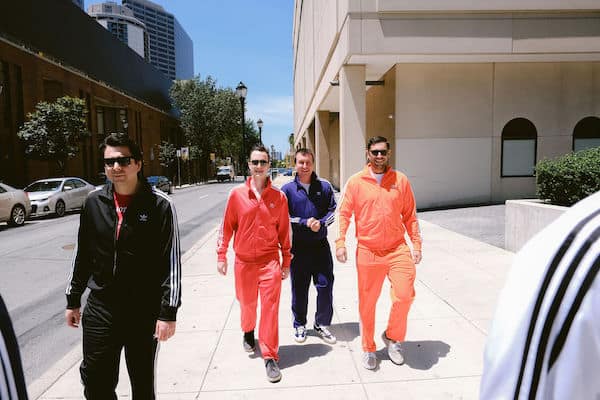 The wedding party stopped along the way for a few photos in front of the Swann Memorial Fountain at Logan Square. They stopped on the Ben Franklin Parkway with the iconic Philadelphia City Hall in the background.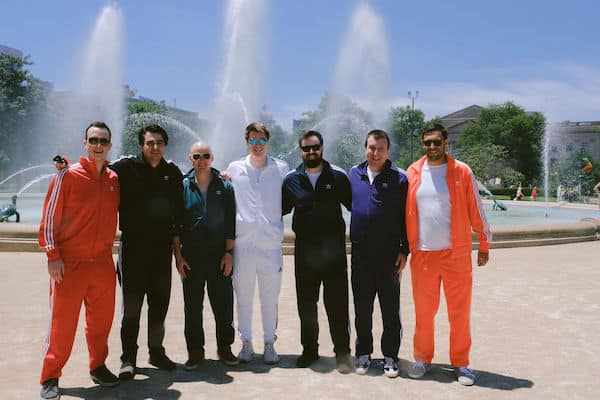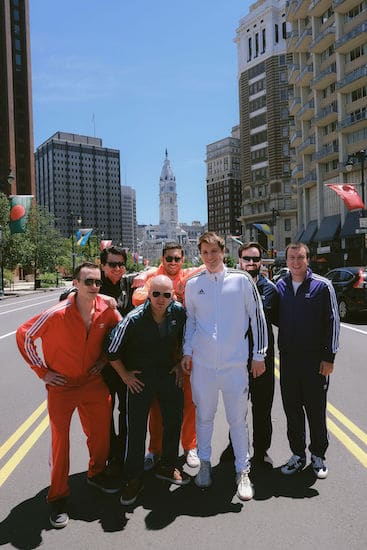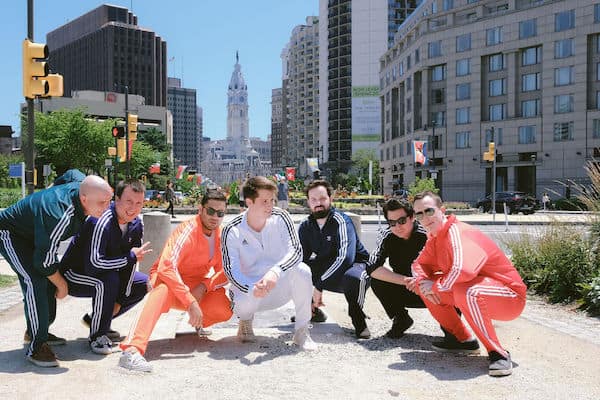 One of our favorites had to be Corey and the wedding party crossing the street. It reminds us of the classic Beatle's Abby Road photograph.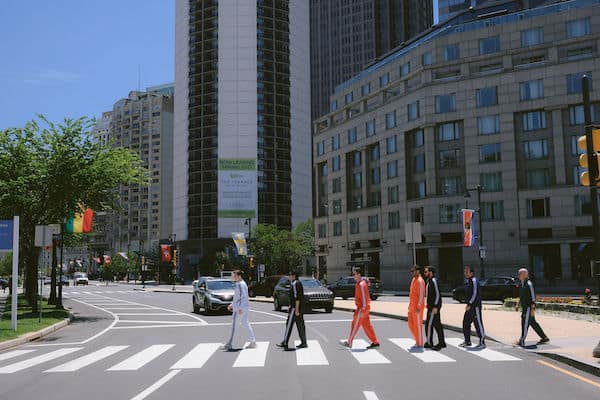 Well played, Corey. We love the idea of the groom and groomsmen doing something fun the morning of the wedding. But, this might top everything!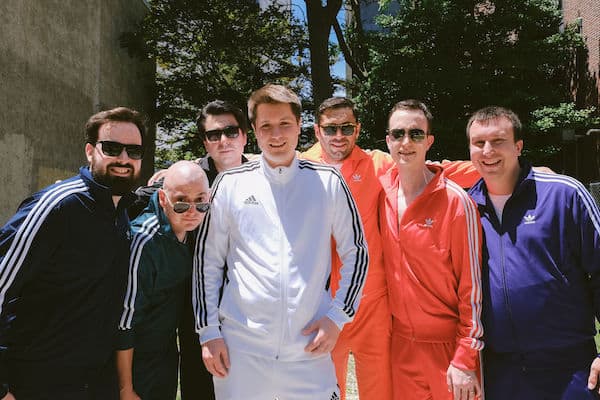 What will the guys be doing the morning of your Philadelphia wedding?
Thank you to Alison Conklin Photography for sharing their beautiful images of Corey and Stephane's wedding day.
You might also like: