Martine and Jagmeet's Indian fusion wedding was as unique, fun, and unforgettable as the couple. And our Elegant Events Planning and Design team was excited to be part of their special day.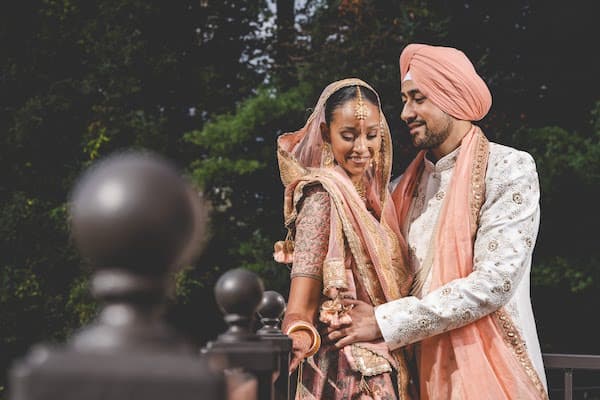 This Central New Jersey wedding took place across multiple wedding venues and incorporates five ceremonies reflecting the couple's heritage and a western-style vow ceremony and reception.
Six Degrees of Elegant Events Planning and Design

Fun side note on Martine and Jagmeet's wedding:

Jagmeet was a groomsman at Claire and Ritam's wedding. Claire's brother John was their wedding officiant, and before that, we planned John and Anna's wedding.

We can't wait to see who we connect with from Martine and Jagmeet's wedding!
A Blending of Traditions
The wedding weekend began with a traditional Rwandan Gusaba Ceremony. Gusaba loosely translates to 'to ask,' In this ceremony, the groom-to-be's family asks permission for the woman to marry.
This was followed by a traditional Sikh Jaago, meaning 'wake up,' where families gather the night before the wedding to sing and dance into the wee hours of the night.
The Wedding Day
On the morning of the wedding, the couple and their wedding parties spent time together having breakfast and getting ready for the day ahead.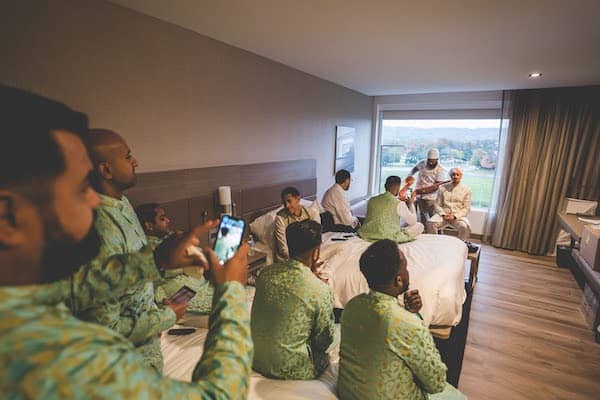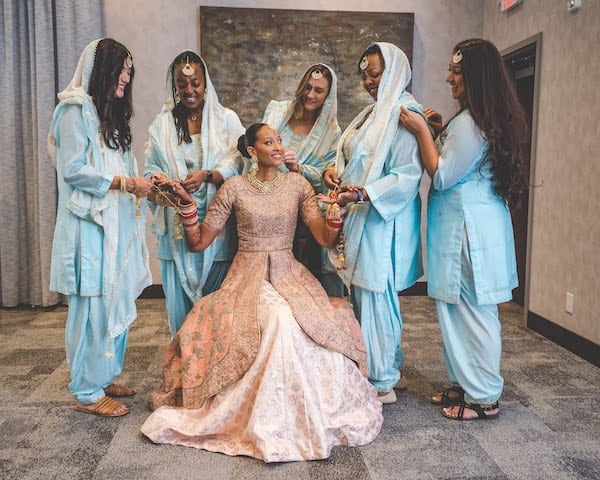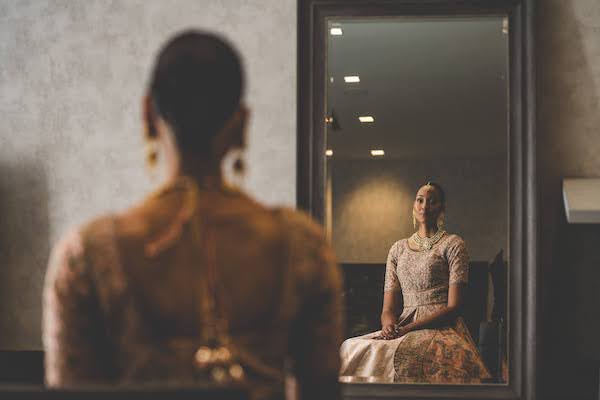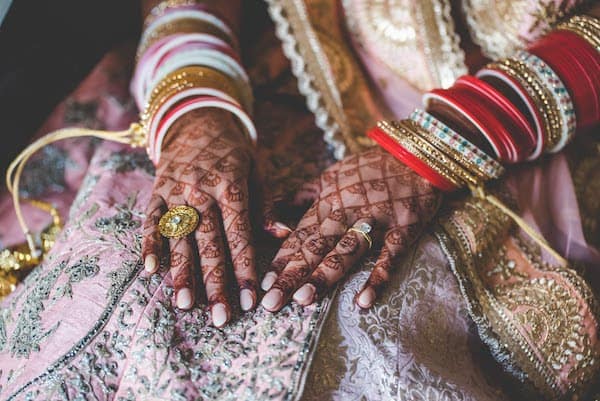 Before the wedding ceremony, the groom was welcomed by the bride's family in a Milni ceremony.
Anand Karaj
Later in the day, the couple gathered at the Gurudwara, where they were united in a beautiful Anand Karaj ceremony surrounded by family and friends. Following the ceremony, everyone enjoyed a delicious lunch before the couple headed off for some photos and to prepare for the evening's events.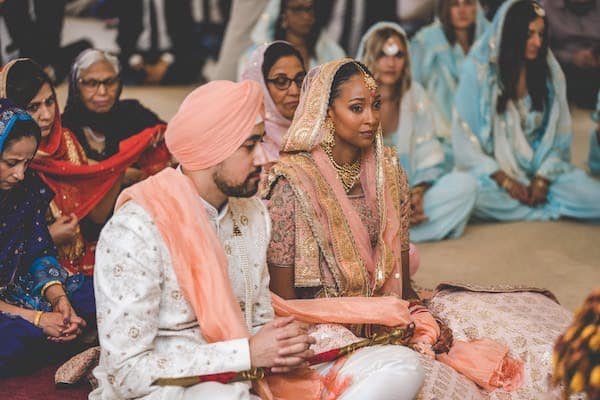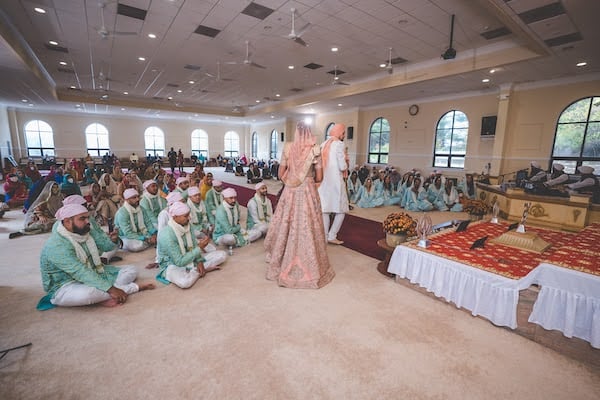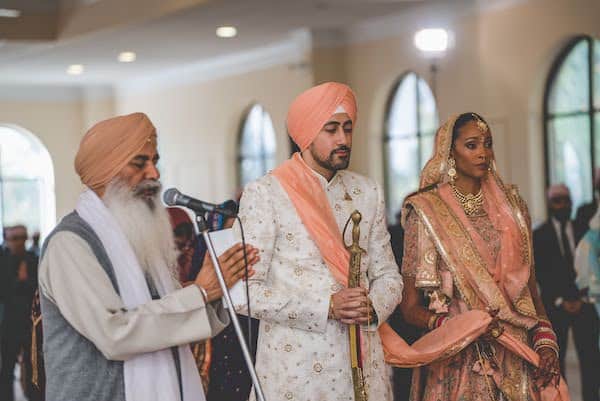 The Couple's First Look
While the bride and groom had seen each other earlier in the day, it was beautiful to see them have a first look after changing into their tuxedo and wedding gown.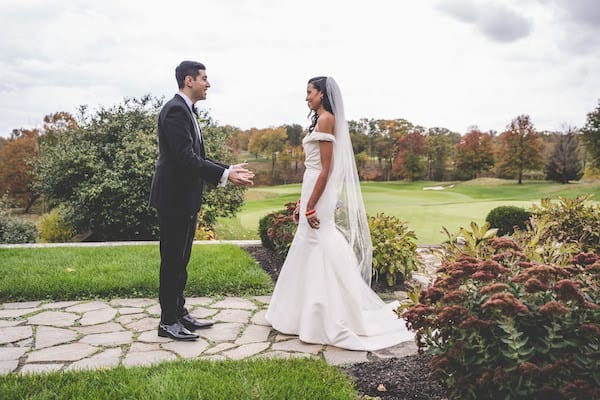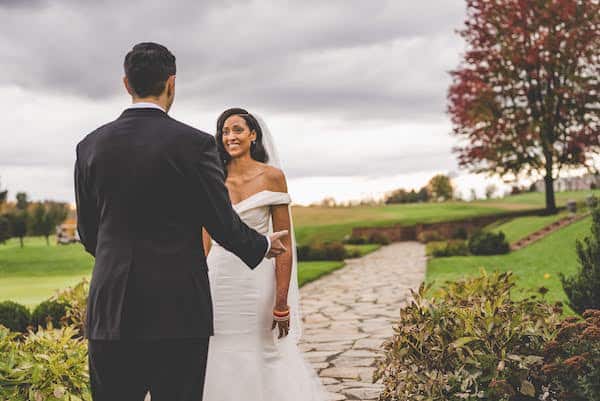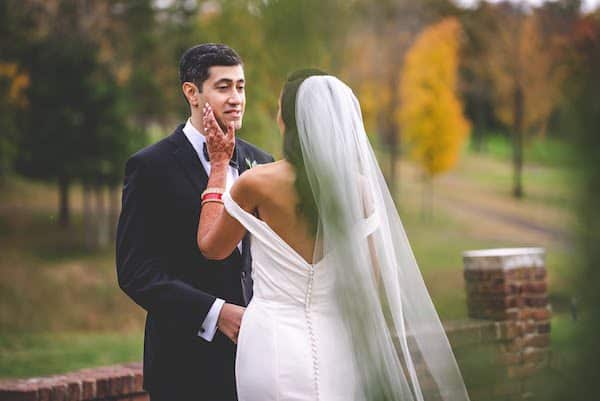 Across the property, details were all in place for a beautiful garden wedding ceremony.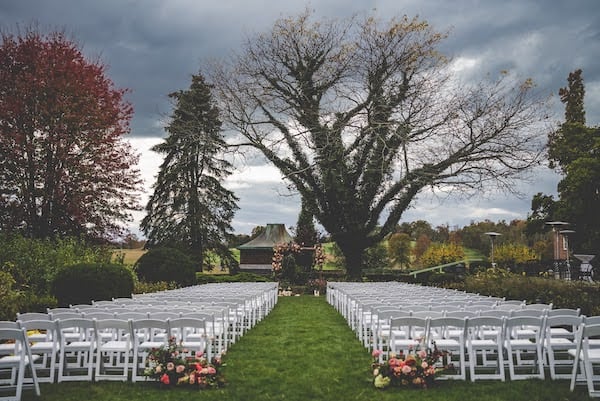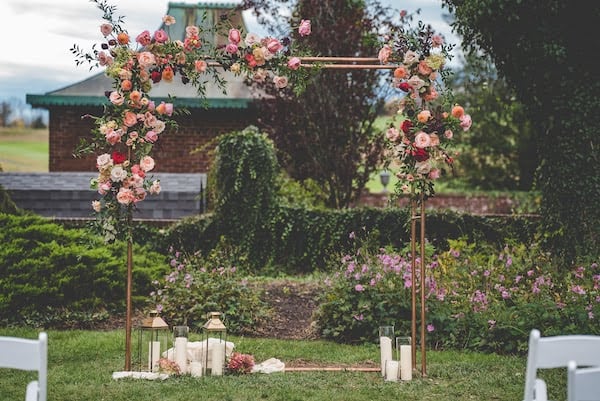 Signed, Sealed, Delivered!
In a ceremony surrounded by family and friends, the couple was each escorted down the aisle by their parents. The ceremony included several very inspirational readings and the exchange of wedding vows and rings.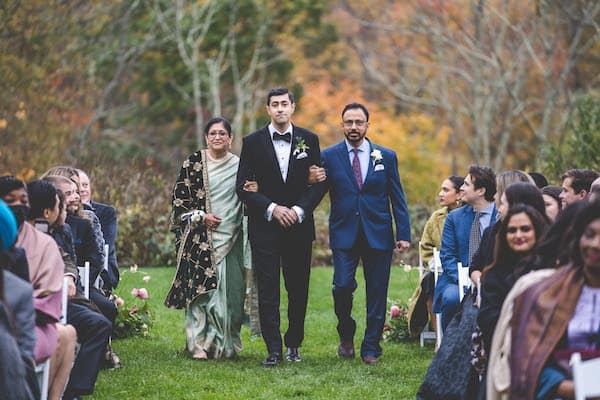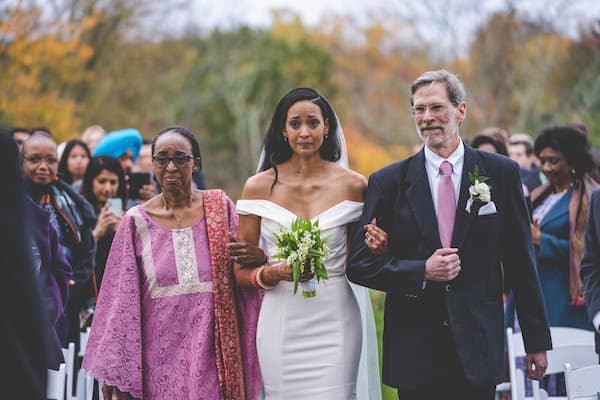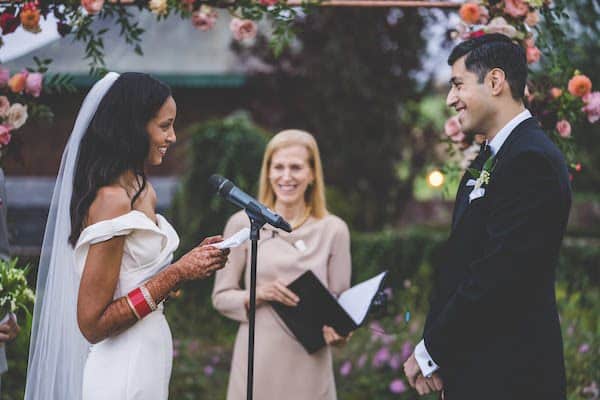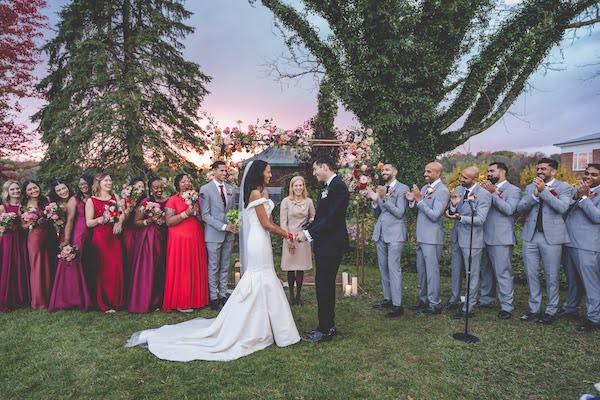 Dance the Night Away
Inside the ballroom, everything was in place for a night filled with incredible food and dancing.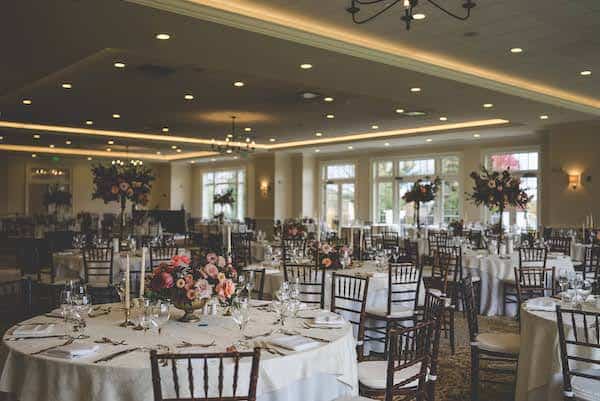 The evening reception began with the couple's first dance to 'Beyond' by Leon Bridges, continuing with a welcome by each of the couple's parents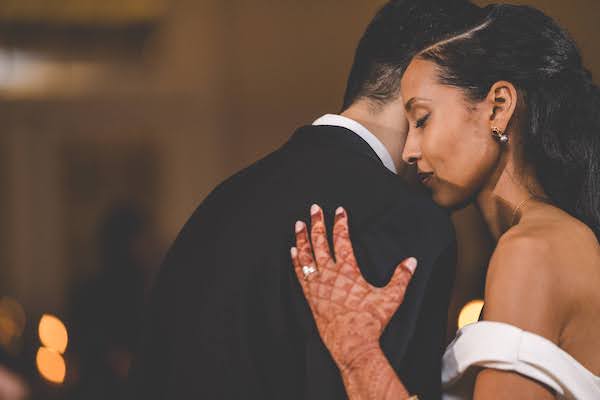 Following a buffet-style dinner, the bride and groom took to the dance floor for their parent dances. Martine was overwhelmed with emotion watching her husband dance with his mother.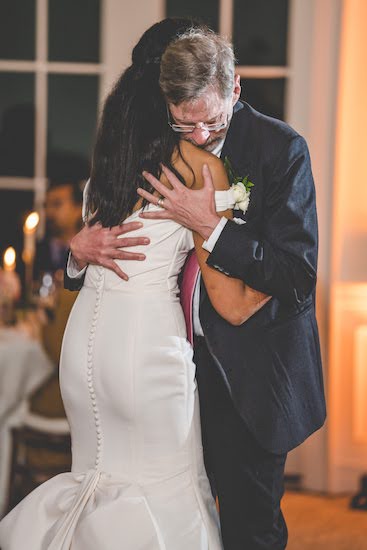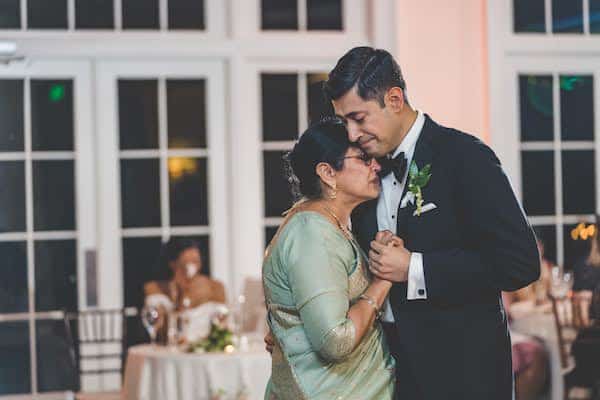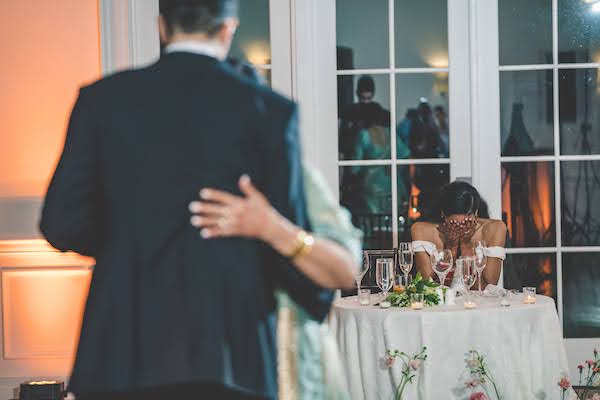 After their parent's dance, the couple cut their beautiful four-tiered wedding cake and opened the dance floor by dancing to 'I'm So Into You' by Tamia.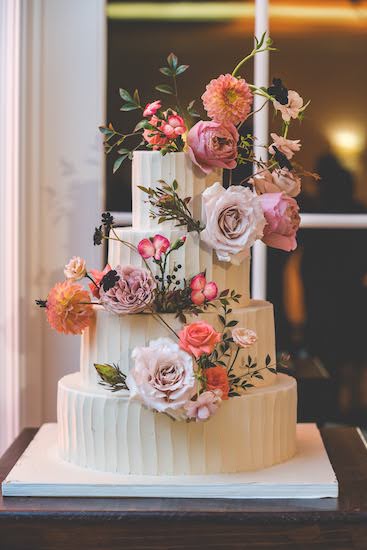 Congratulations, Martine and Jagmeet! Our Elegant Events Planning and Design team is happy we were part of your wedding day.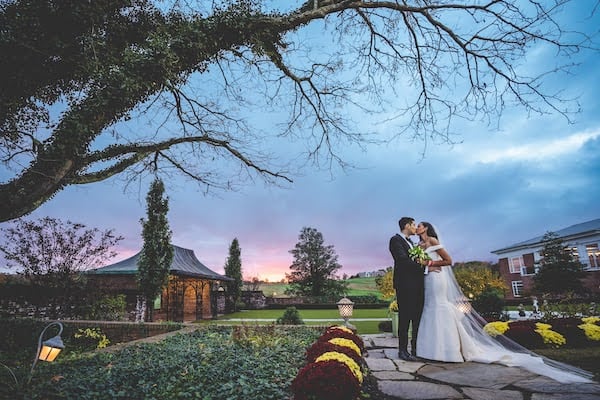 Featured in Maharani Wedding
If you'd like to see more of this beautiful Indian fusion wedding, be sure to check out their wedding feature in Maharani Weddings!
The Wedding Team
NJ Indian Wedding Planner: Elegant Events Planning and Design
Wedding Ceremony Location: Garden State Sikh Association Gurudwara
Wedding Reception Location: Hamilton Farm Golf Club
Beauty: 100% Cashmeir
Bride and Bridesmaid's Fashion: Garnish Boutique
Groom's Attire: Brooks Brothers
Groomsmen's Attire: Generation Tux
Wedding Officiant: Judge Beverly Martin
Wedding Photography and Cinema: Lightyear Studio
Catering: Bukhara Grille Restaurant
Entertainment: Luxe Event Entertainment
Floral Design: Whisper and Brook Flower Co.
Wedding Cake: Palermo's Bakery
Stationery: Minted
Accommodations: Bridgewater Marriott
Accommodations: AC Hotel by Marriott Bridgewater